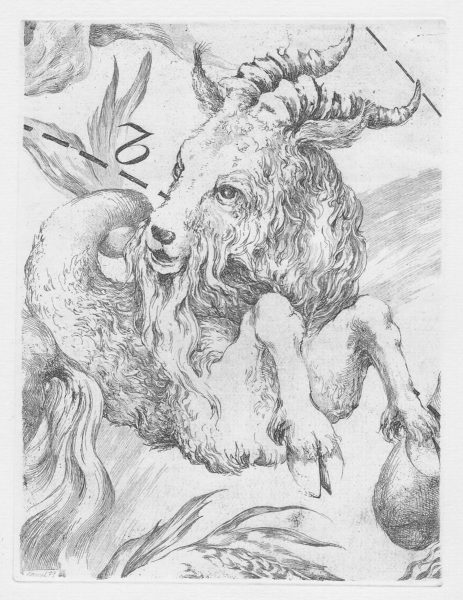 The over-riding structure of this week is –structure, consolidation, and manifestation, as Sun, Venus, Saturn, and Pluto are in Capricorn, with Mercury joining them on Thursday. Saturn, Capricorn's over-lord, attains his greatest strength, and will micro-manage, and demand we step up to the plate of making 2018 the best we may. Tomorrow, the planets move into a cozy gathering, a 'stellium,' to blend forces and prod the raising of standards. Saturn, represented by the Mountain Goat, is a hard task-master, demanding we prevail to climb mountainous peaks toward success.  Whenever planetary energies join forces like this, there is a great imbalance as the stellium becomes 'a board of directors' making everything dance to its tune. Capricorn is not a merrie tune.  It is the sound of overcoming failure, of try-try again, of 'show me the quan.'
This may not be the easiest of weeks emotionally, but it is a golden opportunity to root a new template into existence, (Pluto) re-configure outmoded habits, (Saturn) accept greater responsibility with grace, (Sun) create financial integrity, and pay close attention to relationships, (Venus).  The stellium's steep ascent heads toward another peak moment on Sunday, with the Capricorn New Moon.  Clearly, this week is an invitation to calendar-in well-defined intentions to shape up 2018. You will have another opportunity on Feb. 3, at my Astrological overview of 2018's energetic highlights; 3-4:30 pm, Laughing Dog.
 Take time now to prepare New Moon seeds to plan not only this cycle but up-coming months. Visualize doors of opportunity, and transformation, particularly those involving partnership commitments, be they wedding or business, inner and outer.  Tomorrow, Tuesday, when Venus and the Sun are subsumed in a Plutonian depth charge, we feel passionately about liaisons of every make and model.  It's is an opportunity to take a hard look at any partnering-directions, asking if your commitments and convictions are serving you, and others.
Another opportunistic energy is a Jupiter/Pluto sextile which will be in play all this year until November.  The sextile is a connection of 'opportunity,' offering energies to support effort.  It does mean we have to make the effort in order to take advantage. And we should take advantage of this transformative, deconstructive, expansive, passionate duo, which is made more potent by Pluto ruling Jupiter, as Jupiter is moving through Scorpio, Pluto's home town. This creates tighter bonds and understanding of receptivity between them….of which we may take advantage. I suspect there will be on-going reveals of secrets and lies, particularly those covering corruption.  For those of us who ain't corrupt, and never lie, ponder that it may be time to reveal something you have kept hidden away- a secret talent, perhaps.
On The Mat:  Last week I wrote, "What a marvelous week to put a personal Practice together. This continues to be a timely note. During this Last Quarter Moon Week, the emphasis is as much on relinquishing, or deconstructing the past, recognizing what we have overcome and no longer need, as it is on taking advantage of bringing the best of the past forward.  What are the difficult poses you have committed to, but not yet accomplished? Can you see how to better ground your Practice?  The potency of all the Capricorn earth energy, forces us to stand our ground, and dig deeper roots in order to fly higher and safer.  Think of Ardha Chandrasana/Half Moon from a straight leg lift off.   Visualize the sequence Garudasana/Eagle Pose into Vira III, into Natarajasana/Dancers Pose, into Vrksasana/Tree Pose. That takes some very deep rooting!
Your Birthday Week:   Last week you had the Full Moon as guide.  This week, it's the preparation for Sunday's New Moon. This brings a birthday year of paying attention to how you prepare.  As a Capricorn, you are most always prepared and ready to be in charge, but this year you will find yourself having to take others into greater consideration, as relationship trifectas will give you opportunities to re-think strategy. You will also see yourself deep diving as never  before.  The soil under you is being tilled for power over self, which involves serious decisions on regenerative self-care. Yes, it is a demanding, complex birthday, but you will be oh so excited as you see yourself stepping up to the plate of life to break with the old to regenerate the future.
Astrological Consultations:   Saturn says, 'it is always timely to look at one's life from an objective, non-judgmental point of view. If  you are asking, "How do I wish to use my inherent genius?  How can I move more deeply into my healing? How do I plan an abundant future?"  Then let us swim in your life together, in wonderful discovery.  Email  samcatcam@gmail.com
EVENTS & SCHEDULING
Jan. 10, 5:15 subbed by Jennifer Cooper, 7:00 by Elgar Pichler
Jan. 11, Start up of my first Thurs. 8:15 Class at Laughing Dog. Where we will create an enthusiastic, joyous beginning to the day!
JAN 13, Sat. classes at 8:30, level II-III, and 10:00 AM, all levels.   RSVP-samcatcam@gmail.com The Studio at One Edson, Natick.
Jan. 17, Advanced Techniques, 9-1:30, The studio at One Edson in Natick. This seminar explores standing and seated twists;  Relationships of their alignment & anatomy; Effective connective links between specific twisting poses; opportunity to teach and share knowledge.    RSVP-samcatcam@gmail.com
Feb. 3, Astrological overview of 2018's energetic highlights. What does this New Year have in store?  Are there doors of opportunity?  Doors of transformation? Perfect times to begin something new? Will our earth find some stability? Will we be inspired to move through stress with greater integrity and grit?  Come find out Sunday, Feb. 3, 3-4:30 pm, laughing Dog, when we explore an overview of 2018.   $25.00