Who Is Samantha?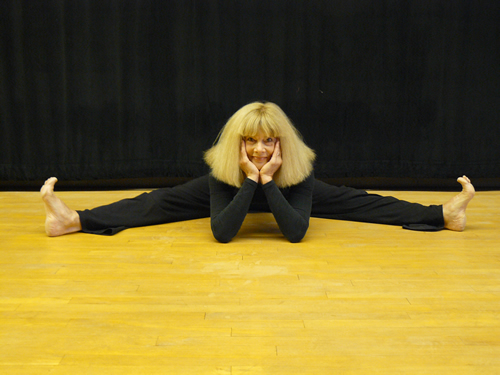 Photo Credit: Nancy Mandile
Over Time
Through time, what has called me is movement, without and within.  I am intrigued by the exploration of covering space.  This can be the space of a blank page, a Yoga mat, a dance floor, a relationship, a natal chart, a breath.  These journeys into the unknown bring me face to face with Self, where like the Full Moon, I have 'ahaaa' moments of new understanding.  No matter how different these paths appear, they are surprisingly similar. They carry me across many bridges into deep waters, offering, sustenance, surprise, danger, joy, Grace, regeneration, expression, livelihood, intrigue, redemption. They have offered me the capacity to become a bridge person, one that others may now walk across to discover their own path.
My spatial explorations include: Dance  in childhood;  underwater  ballet as a Sea Maid with Dolphins-at Sea World as a teen;  taking a steamer ship overseas, to model in San Sebastian, Spain, followed by University of Madrid. Travels & travails as a dancer, NYC & Sun Valley, ID. an MA in choreography at UCLA;  Dancer, teacher, & choreographer of  a small troupe, concerts and musicals; Owner of a L.A. catering company;  Marriage to a wizard;  Becoming a professional Astrologer. Writer, and  with the move from CA to MA, a Yoga instructor.  Resurecting the old dance-life I began teaching Modern and Jazz  at Wellesley  College, choreographing for the Wellesley College Dancers, receiving grants for  multi-media workshops to connect, and move dance onto Wellesley's campus. Since 2004, I've written weekly Breaths for DailyBreathJournal, which became a website in 2010, and since 2008 have choreographed monthly ShaktiYogaDances, Asanas that dance the mat. As of 2009 earned the E-RYT from Yoga Alliance, and am presently completing 500 hour Yoga certification with Daniel Orlansky at Arlington Center.
On the Mat
Because Yoga has helped heal and transform my life, I love sharing it.  The charismatic exchange between student and instructor is a celebratory two way street. My Yoga background, infused by dance,meta-physics, poetry, planetary energies, years of hard knocks, and profound friendships infuses my teaching with  physical, emotional, and spiritual layers of  healing wisdom .  While  classes are physically demanding they also offer spiritually expressive opportunities for self-discovery.  Along with a deep appreciation and anatomical understanding of Asana, classes are layered with the energies provided by:  of Astrology, Ayurveda, chant, mudra, and Pranayama. Each class is structured to flow with energies of the week, of the season which opens a Practice to greater depth, wider possibility.  Self-acceptance and celebration are primary intentions at every moment.
I offer gratitude to the many amazing people who have guided my practice over the years, especially my students who continue to be my greatest teachers.
CLICK HERE for a class schedule >>>
Yoga Experience
2000-2013   E-RYT 500  Yoga Instructor Vinyasa Flow, creator of  ShaktiYogaDances.
Instruct Classes: Dance at Wellesley College, Yoga at Laughing Dog Yoga, and Community Classes held at Congregational Church
2008-2013  Choreographer of monthly ShaktiYogaDances.
2009-2012  Yoga workshops include:
Mindful Mandalas: linking Yoga/art/poetry to create divine consciousness; brining inside light-out.
ShaktiYogaDances: Laughing Dog and Yoga Spot
Partnering & Trust: Congregational & Yoga Spot
Heart Care: Thai Yoga Massage/Partnering stretches & Partnering Flow: Yoga Spot
Movement & Creativity: Wellesley College- grant award
The Creative Body: Wellesley College-grant award
2005-2011 Writer Daily Breaths; short weekly explorations, emailed to students, friends of friends and strangers:  Topics question & probe myriad layers of life, Yogic & non.
From a far past to present-Creator of ritual and celebration.  Honoring seasonal change at Equinox & Solstice; Bringing community together for birth & death. Weekly ritual within classes honors lunar and planetary energies of the week.
Education-Yoga
2012  500 hour certification under Daniel Orlansky at Arlington Center.  Instruction with: Liz Owen, Doug Keller, Aaron Cantor, Chip Hartrant, Jennifer Yarrow, Barbara Benagh.
2010  E-RYT Yoga Alliance
2007  200 Hour Certification with Yoga Alliance
Teachers who have inspired me: Aadil Palkhivala Ana Forrest, Barbara Benagh, Natasha Rizopoulos, Paul Grilley, Renata Loree. Shiva Rea, Tias Little, Yoganand Michael Carroll., Daniel Orlansky, Liz Owen, Doug Keller.
Shiva Rea, 2011 -40 hour teacher training/Chakra Vinyasa. 2009-30 hour teacher training at Kripalu. Plus another 40 hour teacher training with Shiva- at Kripalu, 2008.
Ana Forrest, first instructor in LA, furthered by weekend workshops in Boston
Yoganand Michael Carroll- 40 hours Pranayama certification at Kripalu
Weekend workshops include: Yoga Theraputics with Doug Keller, Alignment with Natasha Rizopoulos, Arm Balances with Heather Tiddens, Yoga Theraputics with Doug Keller, Anatomy with Tias Little, Alignment with Aadil Palkhivala, Yin with Paul Grilley, Chakras with Barbara Benagh, Thai Yoga Massage with Jennifer Yarrow, Partnering and Acro Yoga with Jenny & Jason.
From The Dance Floor as  Multi Media Artist/Choreographer
Wellesley College: Acting head of Dance; Instructor: Jazz, Modern, & Dance for Musical Comedy
Faculty Advisor & Choreographer for Wellesley College Dancers
Grant recipient of four multi media workshops connecting dance to the arts at Wellesley College
Grant recipient- multi-media event at Davis Museum; Black Womanhood; Images, Icons, and Ideologies of the African Body. Collaborative performances with musician Martin Case, & Wellesley College Dancers
Choreographer Brigadoon- produced for Wellesley College Theatre
Before 2004
Director/Choreographer Sun Valley Dance – Sun Valley, ID
Choreographer for Laughing Stock Theatre Company musicals– Sun Valley, ID.
Dance at Sun Valley Center for the Arts – created and managed dance department
NYC dancer -loft performances, shared choreographies
Neighborhood Arts Program –Organizer & dance instructor, San Francisco CA.
M.A. University of California, Los Angeles:  Dance & Choreography (teaching scholarship)
Loft Performances & Studio Classes, NYC: Jose Limon Company, Jennifer Muller, Mathew Diamond, Alvin Ailey Studio, Martha Graham Studio, Finis Young/Ballet, Luigi/ Jazz & Jazz Centre/Paris. Flamenco/Madrid.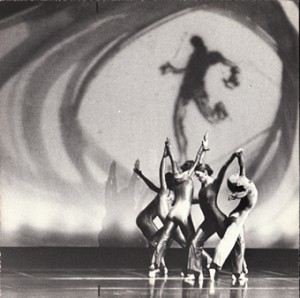 Photo Credit: Carolyn Thomas Brickell
Across the Blank Page
As an author, I've written two novels, one of which is in revisions for submission,  a seasonal Yoga book, "Daily Breath Journal," with selected writings from  five years of weekly 'Breaths,' now sent to over six hundred readers.  The prose and poetry are informed from a life of walking outside the lines, as servant to an un-tamable muse. I have been seduced by Hafiz, Kabir, Lorca, Machado, Mary Oliver, Rilke, Rumi, Tagore, Whyte, Bly,  and wonderful, countless others.
"What wise, and timeless gems you have shared with all of us. It has been a true honor reading them. You/your writing has the rare ability to inspire and resonate with any and all people. Your words have offered me a space to be more introspective, insightful and self-loving. I cannot thank you enough for this. What poignant support you provide.  Can't find anything out there like this.  Please write a book!"
Libby King MacFarlane
Associate – Infosys Consulting  SF, CA
Wellesley College '08
FACE TO FACE
Under the staggering gaze of a full moon,
Her face the face I love
Reveals cold weight of winter
Illuminating purple snow
And hills where geese wait.
Her round largess at the horizon
Sets off shrill squawking
Silhouettes rise across her redolence.
Do angels fly on such nights?
Lovely as swans— white on white,
Unseen, except as reflection.
After the hill, the geese, the angels,
We stare face to face
She turns not from my scarring,
The beauty-less form I shadow.
Her white breath softens my face
Her frozen light caresses my hair
Daring me to reveal more.