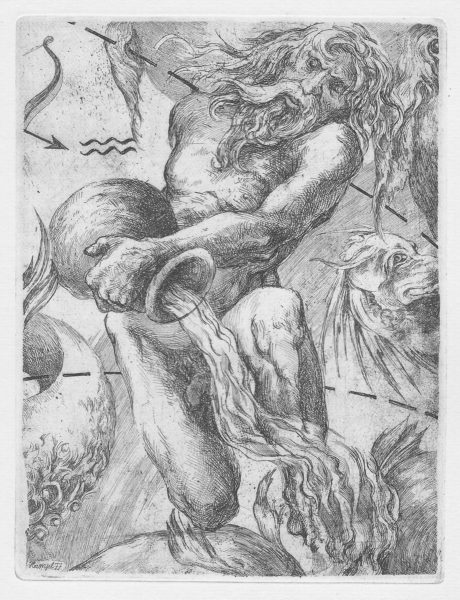 The Super Blood Red Blue Moon Total Lunar Eclipse on Wed. 31st is bringing you full cycle from 19 years ago. Eclipses shake us up, change our trajectories, and return every 19 years to check in about specific issues. Eclipses are born into a Saros Cycle that has a birth chart which influences its long life, much like our birth chart is a template for this life. Think about what was important in 1999.  Where were you going?  Who did you want to be? Is some completion required at this time? Another far shorter cycle, asking these same questions, arises from the August 7, 2017 Eclipse that was in the same Leo/Aquarius polarity, close to the same degree.  Is something from that time ready to be taken to the next level?  What challenged you then? Are you waiting to leap?  The energy waves of a powerful Eclipse move us through our days until the next Eclipse season, six months away.  More, if you have a personal planet involved.
The polarities of Leo/Aquarius deal with heart and head, essentially.  Aquarius invites: innovation, technology, politics, social change, 'citizenry',  freedom and revolution.  The Leo Moon asks us for courage, and sovereignty.  Whenever planets are in Leo, issues of joy, creativity, personal expression, remembering who we are, and giving voice to that, are grist within leo's unique heart.  The 'nodal-GPS' directs the world toward this Lunar heart-felt-fire.  The south node, where Sun, Mercury, and Venus align in Aquarius, are reminders of what we know, and what we share. We are nudged to not give our power away, and to offer the same freedom to others. The need for equality in all relationships is primary.  When this ceases to exist, we become the anarchist.  Aquarius is the signature of rebellion.
Since this is also a Super Moon, perigee/closest to the earth, expect greater magnification of energies, including electro-magnetic pull on bodies, psyches and the planet. Plus Venus and Mercury add a personal kick to the Sun's radiance, making waves in and about relationship, and value, friendships and communication. What alliances have we lost, personally and collectively, because we closed down the heart? Powerful messages were seen on posters in women's marches that announced not only "me too," but "Now me! I am woman, hear me roar." "A strong woman stands up for herself. A stronger woman stands up for everyone else." "First I marched. Now I'm running for office!" It is a moment in time to check in on motivation, and mission statements. Are they true to you? Only essentials allowed in this space ship.
Visibility of the Eclipse will be: across US western states, North Western South America, the pacific, Australia, Asia, Indian Ocean, Middle East, Eastern Africa and Eastern Europe. These are also areas that may feel more disruption in the coming 6 months. Eclipses are here to rattle our cage, force us to clean up closets filled with junk. Whether in the path of the Eclipse, or not, this one will psychically encode new information into all bodies everywhere, ready to receive. Be sure you take time to sit quietly, meditate, draw and dream in the coming days, especially Wed. 31st.
On The Mat:   Make the mat your magic carpet under this Eclipse. Meditate on releasing patterns of, "I could never do that." Will is in service to Source as body /brain /spirit / emotion connect and expand. Your Asana Practice, wonderful as it is, plays second fiddle this week. Listen to the true magic of this time and commit to your larger life, your essential being, your deep healing needs. Breathe life force into your dreams
Your Birthday Week: You are a child of the Universe when your birthday falls under an Eclipse. This means that you must listen to the will of heaven, rather than the ego. You will find that from this time, your mantra includes songs of spirit, your mudras express heart's desires. If you have cleared out the muck, you will move forward with greater ease. If you are stuck in low gear, with too much baggage, you will unload during this time, and feel lighter and far more fulfilled. It may not be the easiest year, but it will be one of the richest.
EVENTS & SCHEDULING                                                                                                                NOTE: Due to Super Bowl conflict, The Astrological overview of 2018's energetic highlights is now Saturday, Feb 3, 3-4:30 pm, Laughing Dog Yoga Studio, 159 Linden, What does this New Year have in store?  Where are doors of opportunity?  When do I risk? Are there perfect times to begin something new? Bring calendars, and charts if you have one. Fee $25. REGISTER AT STUDIO OR EMAIL info@ldyoga.com
Wed. Jan. 31 5:15  & 7 PM Classes at Laughing Dog. Both classes will circle in ritual for meditation, and intention, pulling in the mystery of powerful Eclipse vibrations.
(Next Wed. Feb 7, 5:15 will be taught by Jennifer Cooper, and 7:00 by Elgar Pichler)
Thurs. Feb 1, 8:15 AM- at Laughing Dog. Alignment/sequencing/layering the subtle body make for a rich beginning to the day. Multi-Level class. Do as you are.
Thurs, Feb 1, 10-11 AM Mat Pilates, the Studio at One Edson, Natick.
Sat. Feb.3, classes at 8:30, level II-III, and 10:00 AM, all levels.   RSVP-samcatcam@gmail.com The Studio at One Edson, Natick. We continue to sway under Eclipse vibrations, therefore we dance, we sing, we center by circling.
(Next Sat., Feb 10, classes cancelled as I am teaching at the Yoga Congreso in Valencia)
Feb. 19, Next Advanced Techniques, 9-1:30, The studio at One Edson in Natick. This seminar continues to explore standing and seated twists. Discussion and Practice on the relationships of alignment & anatomy; Effective connective links between specifi twisting poses; It is an opportunity to break boundaries, to teach and share knowledge. RSVP-samcatcam@gmail.com
Astrological Consultations:   Beginning a New Year is always a good time to look at one's life from an objective, non-judgmental point of view. If you are asking, "What is my genius, and how do I wish to use it?  How can I move deeply into my healing? When do I make moves for success?"  Then let us swim in your life together, in wonderful discovery.  Email  samcatcam@gmail.com