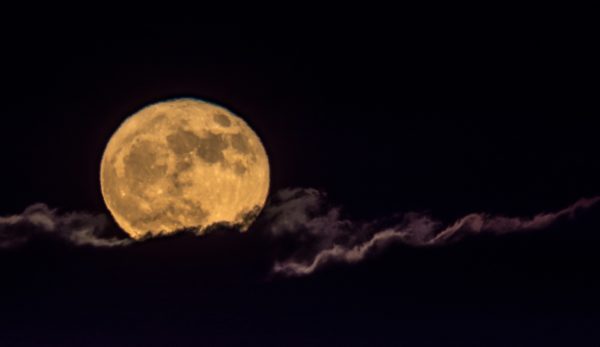 THEMES                                                                                                   
The Full Moon on the 17th as zeitgeist of this year; ie as having the spirit, moral or characteristic climate of place, time or situation.
This is a time of major shifts in consciousness. The most important place to be is quietly centered in your heart, as master/mistress and commander of your life.
Slow the Do in order to welcome the BE:
Be aware of following Astrological energies to integrate, accelerate, create:   *Full Moon at Galactic Center of Milky Way.      *Neptune square Jupiter, exact as Neptune stations Retrograde under Full Moon beams.     *Mercury, ruling the Gemini Sun, aligns with Mars and North Node in Cancer opposing Saturn, Pluto with South Node in Capricorn. Opositional power of feminine/masculine, yin/yang, mother/father.                 *This is the last Full Moon before July Eclipse Season, and as such- offers opportunistic portholes, and potholes for magnifying clarity, fruitfulness, and right use of will, often through showing us the shadow side of action.
THE STORY 
                                                                                                                  On June 3rd, we were given our marching orders under the Gemini New Moon; a birth cycle requesting we adapt and develop intelligence in order to focus attention toward understanding how and why we experience life the way we do. The Jupiter/Neptune square was dominant then, poking us to partner with Jupiter's expansive intellectual perspectives and desires for higher knowledge, at odds with Neptune's spirit dimensions of loss and metaphysical, sixth sense understanding. It often displays as a right brain/left brain contra dance. (see dailybreathjournal.com/astrology) If you have been working with the many opportunities to weave spirit into daily existence, to make greater sense of the nonsense, then this Full Moon offers an ahaaa release of wider vision and expanded understanding. This is truly a Full Moon of culmination, especially for New Moon seeds that have been seeking answers, especially those that have been confused by protocol, and and information during this cycle.
With so much energy electrifying our electromagnetic fields, be with nature, listen to her dictates of rooting down in order to integrate the multifaceted energies assaulting the body. Much of or transformation is about healing the split between head and heart, masculine and feminine. Pay attention to your dreams, and spend time getting very clear about the fruit you hope to produce. . This time is not only healing head and heart, but understanding the wounds that created the split. It is an evolutionary time forcing, and supporting us to integrate, spirit and matter, past and present. Due to the many 'cosmic energies,' particularly the Full Moon at the Galactic Center, a supper black hole emitting an enormous electromagnetic force, we are supported to make big internal shifts, to think outside the old box, and go wide-eyed, or wild-eyed into a new consciousness.
All this shifting, and learning does not come without a price tag. Minds are over-taxed. Bodies are tired. Confusion and anxiety are hallmarks of change. We cannot get there from here without nurturing ourselves. Pull off the grid to sit in silence in order to open the Third Eye, your Ajna Chakra. Visualize a dark blue purple color infusing the point between eyebrows, chant silently, or aloud "Aum" over and over until it feels like a waterfall of healing sound. The element is light, therefore surround yourself in an egg of light. If you wish to go full throttle: use the Gyan mudra at the Third Eye. (for mudra, curl right ring finger into palm, bring tips of thumb, middle and index fingers together and place them on the Third Eye. Left hand remains in lap.) I'll meet you out beyond, in the mystery of Solstice Magic, perhaps on the lawn with the sound of Summertime pulling us toward joy. https://youtu.be/xev_zl9Yk1M
YOUR PRACTICE THIS WEEK:  Practice outside if possible. Nature infuses the body with alchemical green healing and peace. If nothing else, stand on the grass, in a park –in Tree Pose, counting your abundant blessings, feeling roots drive deeply down into the earth. Be at peace with beautiful YOU.Come dance shaktidances Summertime …be part of our lawn patrol.
YOUR BIRTHDAY WEEK: "Ooolala- Hope you are hoping for ecastic relationships and magnificent partnering, with a fillip of spiritual mystery. It's a year for it. And it's a year for you to explore the mystery in and of your life. You may be offered different roads and ideas to follow, but it's more important than ever that you follow the intuition of your heart.  Head is great, but don't let it lead you toward ego and waffles for breakfast.  By lunch, you may be sorry.  Be aware of your interdisciplinary talents, and seek ways and means of collaborating them, and joining with others of similar talents.  Create some new habits that give you moments of joining heart and head, integrating masculine and feminine.  One tiny step of change will take you a long way up!
JUNE EVENTS & SCHEDULING
 JUNE 17, Mon. 8:30-9:30 AM Pilates Mat is changing to Mondays through the summer. All are welcome to stretch, strengthen and grow formidable! The Studio, 1 Edson Rd., Natick
JUNE 19, Wed. 5:15 & 7 PM. Integration of body & mind; grounding of heart and soul lay to rest confusion and over stimulation. The physical is served by subtle body tools of: mantra, mudra and breath. Laughing Dog Yoga.
JUNE 19, Fri. 10:30-11:30 AM, Graham Technique. Learn how to lift bandhas, and put core strength into movement. Through winding twists, re-winding, contraction and release the body strengthens, balances and learns new levels of control. The Studio, 1 Edson Rd, Natick. samcatcam@gmail.com
JUNE 21 SUMMER SOLSTICE~ A TIME OF MYSTERY AND MAGIC, DEVAS AND DIVINE STILLNESS. STOP/LISTEN/ RECEIVE THE SUN'S MAXIMUM ENERGY BEFORE HE TURNS TOWARD DARKNESS.
JUNE 22, Sat. 8:30 and 10 AM, Classes move under Summer Solstice power, through ritual and ceremony. Bodies, reeling from Full Moon blowout will surrender to the magic of Solstice-Standstill. The Studio, 1 Edson Rd, Natick. RSVP- samcatcam@gmail.com
New 200 hour Teacher Training begins in the fall. It is unique, created to your talents and needs. It dives deep and transforms life. Hours are arranged to be flexible for your schedule. For questions- samcatcam@gmail.com
Astrological Consultations:   Planetary wisdom offered from years of experience, with empathetic understanding. If it's time to look at your life and consider change~ Email  samcatcam@gmail.com                                            "Thank you for your insightful intelligence! It's helped me to see my life in new ways, from a better perspective." Dawn Marie M.