ShaktiYogaDances
SHAKTI YOGA DANCE  TEACHER TRAINING  2013
Beginning Friday, Oct 18, 2:30-4:30   Trainings to become an accredited Shakti Yoga Dance Instructor, or simply  come and learn dances for  your own enjoyment.
Classes held at 1 Edson Rd. Natick, MA.
On-going, rotating sessions are available throughout the year .  Eight week sessions, of 2 hours each, offers the ability to know 4-5 dances well.  Students are given, choreographic manual,  plus music CD, along with certification.
Cost- $250.00
In order to instruct SYD, you must be a a 200 hour YA certified teacher.  If you do not wish to teach, but simply learn, and  enjoy the dances, there is no requirement other than a minimum of a year of Yoga, and good health.
ABOUT SHAKTI YOGA DANCES
Shakti Yoga Dances are Asanas that dance the mat.  They choreograph Yoga's ancient poses to chosen music, mudra, Pranayama, and chant.  Linking and repeating the Asanas as a dance, opens emotional rhythms of heart and belly, a reminder of our need for communal ritual and celebration.  The spirit in each dance is layered with seasonal Ayurvedic and Astrologic under-tones, which enrich, and expand Yoga-technique toward Yoga-life.
Training Format:  Opening-circle of invitation and intention; Learn the mudras, chants, Pranayama and energies behind each dance;  A Vinyasa flow warm-up, incorporating some of the Asana-links and more advanced combinations. Each session, the dance is repeated until the flow feels comfortable, and joyous. Closure with cooling poses, and a circle of question & answer, move the body home to Savasana.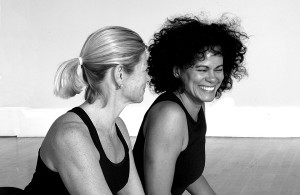 Music, dance, and poetry are magical conjurers. They have carried us through uncertain times for centuries.  This Universe, layered in unseen energies, offers endless opportunities to express life.  Our breath, our songs, and poetry, along with dance and Yoga, are tools to access and translate this possible magic.  Science has proven what the ancients knew, that in harnessing rhythms in the cosmos, we harness power to heal and transform.
The word, Shakti, is from the Sanskrit- 'Shak- to be able to.'  It is a primordial energy, a feminine creative force that is an agent of change, of existence, and liberation. Shakti is a sacred force of empowerment, moving through the body as Kundalini energy.  Shakti  is the inherent feminine motivation transforming the Universe. Her life giving prana forges intimate connection with the Self from the dance.  As with tantric practices, energy is coaxed from the base of the spine to move through the asanas,  awakening transformative powers within.
"Of what is the body made?  It is made of emptiness and rhythm.  At the heart of the world there is no solidarity, there is only dance."   George Leonard, scientific mystic.