THEMES
You may get a miracle, if you trust….Trust learned from the muscle of experience and dedication.
Jittery nerves may disrupt sleep. But that same high voltage energy invites you to be unconventional, and discover new solutions.
The Pisces Full Moon, on the 14th, is a lavish light to 'feng sui' energy, offering opportunity to lift our frequencies, to step up, and break through to a larger understanding of spirit.
While being confusing, 'A mutable T Square' teaches integration, flexibility, inspiration and implementation. The key is to not get distracted!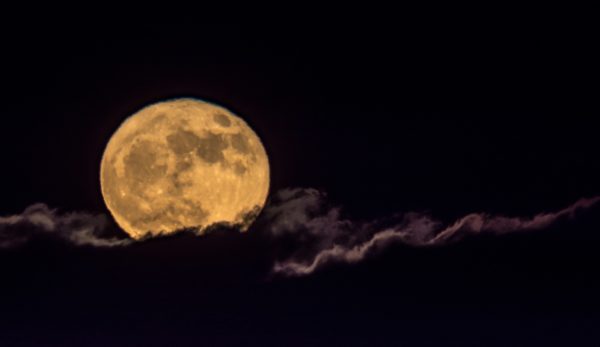 THE STORY
Time to reap the harvest of hard work, as well as what we have avoided. With Saturn slowing to station direct on the 16th, in close proximity to-'bring up the past-South Node', we will see results from use, or misuse, of power, and where we have been responsible, or not. Saturn's influence will be strongly felt as it pulls closer to earth in its Station. Saturn is Kronos, Father Time, the big daddy of Experience, and the CEO in your life. He teaches trust, hard lessons in fate, and the rewards of due diligence. Have you been learning to accept new levels of trust, especially around timing? Have you taken on extra responsibilities this summer, and now see the outcome? Hopefully Saturn's wisdom will offer guidance from the reservoir of your experience, and with its forward motion, you see and reap positive groundwork toward next steps.
As Saturn has his hard-headed way with us, the Pisces Full Moon will have its emotional heart-way. Watery Full Moons are often times of tears, as well as inscrutable inspiration. With Neptune, ruler of the Moon, conjunct her light, hone spiritual practices, and pay attention to your psychic arsenal. Altered states at this time may be healing tools you can efficiently put to work. Keep it simple as we are full of the light of idealism, which may confuse. Be mindful about what you want to be- then BE! Be the balm in Gilead. Use the tool-box in 'right use of power' to manifest beauty!
With the Sun, Mercury, Venus and Mars still in Virgo, continue to pay meticulous attention to details, then analyze and note the fine results of your efficiency. But, as I wrote last week, "Don't let perfection be the enemy of the good!" There will be confusion, despite best efforts, as the Virgo stellium opposes Neptune in Pisces, (and the Full Moon) and T-Bones Jupiter in Sagittarius. Hence the Astrological term- 'a mutable T-Square.' Their mutability gives flexibility, also stress from an over-stimulated nervous system. Take time out to do nothing, despite Virgo's refined over-drive, and Saturn's power-directives. This particular T Square has lots of good intention to support causes close to our heart: Take care of the eco system, nurture your sisters, set up better health habits. Don't rush or cut corners despite feeling pushed to do so.
Once again, we have a 'large week' of large energies preparing for a future that requires us to have evolved. A future, when if our frequencies are not working to support one another, we don't stand a chance. The dark forces are here to teach us light. The careless stupidity of leaders is here to show us how we can do it better. Have at it! The planetary system whirls and cycles in perfect rhythms to support our evolution, strange as it may appear at times.
BIRTHDAY BODIES THIS WEEK: The Pisces Full Moon opens spirit floodgates, especially around partnering issues. This is a year when you learn to partner Self with greater sensitivity and healing, which you then share with others. Be careful of being too perfect, and too meticulous. You are learning to trust at deeper levels, which may be uncomfortable, but listen to what cannot yet be seen or heard. You have a lot of energy, thanks to Mars driving your Sun, but don't rush in thinking you know what's best. First, open your intuitive gates before you give orders.
Astrological Consultations:   Planetary wisdom offered from years of experience, with empathetic understanding. If it's time to look at your life and consider change~ Email  samcatcam@gmail.com.
"It was so wonderful to talk with you – so interesting (and comforting:) to gain an understanding of how I relate with the universe, and it's impact – past, present, and future.  Thank you!  So grateful to have met you, and look forward to seeing you soon!" Leah C.
YOUR PRACTICE THIS WEEK: Clearly, you are to move Virgo-fashion, which means, meticulously. Proceed slowly, with intention to sustain poses with breath, and healing. As always, focus on entry and exit of each asana so that when you are in the body of the pose, you totally inhabit your body. Don't get distracted by the next pose, or the attractive body on the next mat. Be dedicated to calling spiritual time. Make it more beautiful, in deep silence, or with music you love. Share it with people you love. No time like present time to elevate your frequency, and there are few places better than 'on the mat!'
SEPTEMBER SCHEDULE
SEPT. 11 WED. 5:15 & 7:00 PM Vinyasa Flow. This week the Practice is Full Moon-Yang, with spirit chasers. Laughing Dog Yoga, Wellesley.
SEPT. 12, THURS. 8:30-9:30 AM PILATES WITH STRETCH- Fall Re-boot. The Studio, 1 Edson Rd, Natick samcatcam@gmail.com
SEPT.13, FRI. 10:30 AM GRAHAM TECHIQUE: Learn the deep value of moving from the core – via contractions, bandhas, and spiral release.
SEPT. 14, SAT. -9 AM ALL LEVELS YOGA/ All welcome. We inhale Full Moon energies and put them to the service of body, mind, emotion, and spirit. The Studio, 1 Edson Rd, Natick. samcatcam@gmail.com
UPCOMING
SUNDAY SURRENDER RE-BOOTS SEPT. 29.   A sweet hour of stretch, meditation, Restorative poses, Breath-work, Yoga Nidra, and aromatherapy to quiet the mind, release tension, anxiety, AND promote sleep, offering peace to an unquiet heart.
"Peace is present right here and now, in ourselves and in everything we do and see. Every breath we take, every step we take, can be filled with peace, joy, and serenity. The question is whether or not we are in touch with it. We need only to be awake, alive in the present moment."   Thich Nhat Hahn
First Salon of Autumn-First Sunday of October, 6th. 4-6 pm. We sit by the fire to wax harmoniously on meaning and madness. Led by Allan Cameron. One Edson Rd, Natick. Email: alcatcam@gmail.com
Shaktidances PARTNERING HIDDEN SELVES October 26 & 27. Weekend Workshop: Dance the mysterious layers of the subtle body, connecting deep within self to align and re-connect outwardly. Email: samcatcam@gmail.com