"Light the candle, Pilgrim!"
Winter slips into the lexicon
Reshaping dreams and fear
In closing days as colors disappear.
Here, we wait the turning tide,
With prayers of dross to gold
Faces lift to pale daylight,
Palms open and unfold
Surrendering what was, what might have been~
The sweet mystery of who we were.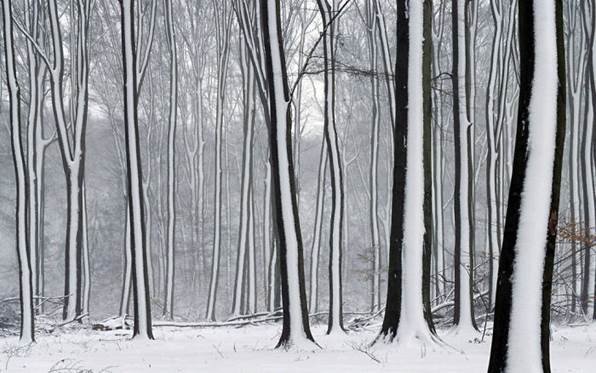 Posted December 1, 2021
By Samantha Cameron for Daily Breath Journal
December's opening salvo, informing us of the month's energies weaving the days ahead, is wild, wooly potent, exciting, and with hope-transformative.
"On the first day of December," Neptune, the sea god of dreams, spirit, addictions, beauty, creativity, loss, and confusion vibrates at high level as he stops to turn direct, after five months of Retrograde. Hopefully we have used his inward time to re-design and deepen all things Neptunian.
"On the third day of December," we have the New Moon Eclipse in Sagittarius, storing an abundance of wooly extremes to light our fire and open doors to the rest of the month. You know that all Eclipses offer change by cleaning out old closets, dead habits, or friendships that no longer bring joy. We have already been feeling this one, and or reeling from the last one two weeks ago, when Moon and Sun were in the communication polarity of Gemini and Sagittarius. This New Moon is in Sag, repeats those themes of communication, ideas and expanded thinking, along with strong emotions, which peak at the Gemini/Sag Full Moon on the 18th. (Mark your calendars.).
The peaking-thrust on the 18th includes the third and last of the year's primary clash of the Titans, Saturn and Uranus; between those who hold on to the past, who follow rules of power-over, and often reject collaboration, VS those who want change, often at any cost, moving forward, the embrace of a wider world, and expanded thinking. America's two political parties are obviously symbolic for much of this struggle. This planetary Wahoo-sis-boom-bah- perfection comes on the 23rd, intensifying holiday cheer. Time now to plan how you want to be of good cheer, as it may come with emotional requirements of deciding how you share, with whom. It's a perfect time to set up another 'grounding practice' of: being present, being kinder, growing ever more patient, and listening harder before reacting. The ideological divide will be socially and sadly obvious.
To help heal this tragic division, let us turn to sharing dance and song as our ancestors did. I invite you to come dance with me in the Shakti's Moving Grac,e created for you. It was a gift of the Ancestors who helped me shape a salutation to the four directions, connecting to earth's beauty. Many of you missed it last week, hope you catch it now. https://shaktidances.com/
As we swim in Neptunian seas, use large water-wings to stay afloat through potent, archetypal energies embedded in Friday's New Moon. For starters, Venus, a personal feminine planet of love, money and relationships, is embraced by Pluto, God of the underworld, sex, death and taxes. This is the formidable template that sends Venus backward into her Retrograde in Capricorn on the 19th. Perhaps this year it's not so much about the gifts in paper and ribbon as it is the hidden ones of deepening relationships, especially the relationship with Self. Pluto, in his highest form, asks for transformation, and Venus, in her higher form, works with our ideas of self -worth, and value, the ability to love, and resolve issues despite anger and disappointment. When these two planets team up, especially under a New Moon of expansive ideas and generous sharing, we have an opportunity, despite past fears, to love our world, our community, and our life into a far better place.
Yet another La Di Da, not to be ignored energy emanating from the New Moon, where not only Sun and Moon embrace, but Mercury snuggles in as well. His job is to make sure that our thoughts and communication are submerged throughout the extravagant energies connected to this lunation. The three of them quincunx, or adjust with the chaotic changes that Uranus offers. A quincunx is 150 degrees of separation, making for a psychological and usually not clear understanding first time arounds. We have to go back over and 'adjust' what we first saw. We learn from the re-do, and often there are surprising synchronicities associated with a quincunx connection. Pay closer attention as you may be offered an unexpected revelation, a gift of your efforts to re-adjust and review.
All of these potent, pushy energies move us toward the Full Moon of communication in Gemini and Sagittarius on the 18th, which opens the door to Venus standing still to retreat through the holidays. We might be getting whiffs of 2022, and we certainly will be feeling our own alignment, interior assesments, and outer connections. Come the Winter Solstice on the 21st, raise your glass, with hope circling the rim and bubbles of joy rising within, and decide to take an evolutionary step to create the world you want. Light a candle, and send your light around the world. Together, let's toast healing, joy, compassion and connection.
ASTROLOGICAL CONSULTATION:
Please let me know if I can help with sorrow, struggles or decisions to be faced. I am a psychological, soul-centered Astrologer, working practically and metaphysically. https://dailybreathjournal.com/astro/astrological-consultations/ contact: Samantha-samcatcam@gmail.com

YOUR PRACTICE: With the creative, spiritual, and confusing waves of Neptune washing over us this week, our bodies as well as the atmosphere are awash in glittery hues of blue and green-Oneness. This leads us down the exuberant New Moon rabbit hole of Sagittarius, where we are expanding possibilities, and ideas for the month ahead. This double-resonance tells you classes will be beautiful, lyrical, soft and deep, with joyous surprises and unexpected right turns. Bring your dreams to the mat, along with hopes for an exciting re-boot into a brave new cycle for December.
BIRTHDAYS THIS WEEK: I envision a brave new world for you this year. The New Moon gives you a desire for deeper, more loving communication, and offers opportunity to strengthen your sense of self-worth. This might be a wonderful opportunity to release old habits that pull you down, and beliefs that don't open you to risking greater creativity. Pay attention to balancing your ideas with others, and try not to snort when they speak with forked- tongue. Otherwise, snorting is good.