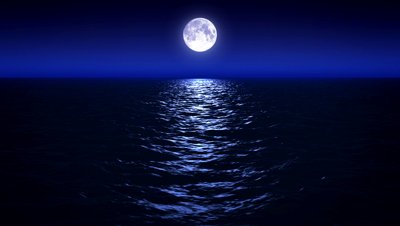 THEMES
September opens under a sweet and tender Full Moon in Pisces, ushering in a month of shape-shifting terrain.  Full Moon's represent culmination, often with completion. They are times of revelation where we understand issues we have been working, or struggling with.
 The Yin Moon is balanced by a Yang Aires. Inhabit both. Be the dreamer AND the warrior!
There is a Grand Earth Trine that supports practical manifestations, as well as introspective meditations.
Come the weekend, the mental focus moves to partnerships, beauty, and strategy as Mercury leaves Virgo for Libra,  By Sunday,  we emerge more playful, loving, and generous, as Venus leaves Cancer for Leo,
THE STORY                                                                                                                                          This week the Piscean Full Moon is our go-to guide, reminding us to slow, exhale, and float in cool waters. Full Moon's are always a time of high emotion, when feelings tend to go over board, and with Pisces sensitivity, this will be especially true. Get your water-wings on! The gifts may be that the world responds with greater empathy and love. The other side of that is we may be mired in muddle, confused, lost, or drowning in emotional seas. Hopefully if you do go to emotional overwhelm, you learn something and then can let it go. If you are working from a 'space of wonder' –which Pisces can offer, use your meditation to fine tune perception and intuitive sensibilities. Work with your dreams, and imagination, which may be very magical under this Full Moon. It is an easy time to feel the 'oneness' of all beings, and therefore open the heart wider.
Because this Neptune ruled Yin-lunation offers such contrasting threads, and motivations, it returns us to the ongoing 2020 theme of 'what's true and what ain't.' With big gassy Jupiter expanding everything it touches, know that its connection to Neptune will reveal all manner of secrets, hidden lies, and abuses of power. Now the issue seems to be that if people don't like what's being revealed, they choose not to believe it, true or not.
The opposing energy to the watery Full Moon is Mars in fiery Aires, presently very close to earth as it prepares for its Retrograde, Sept. 9th. We are the tough and the tender. This Yang energy pushes against the triumvirate of Jupiter, Saturn and Pluto in earthy Capricorn, setting off world rebellion as the individual, (Aires) faces the abusive powers that be,           ( Capricorn.) Prepare for the heat to rise all fall as government controled-encroachment tries to keep the individual down. Mars is a freedom fighter, and oddly enough so is the Virgo Sun this week as it trines Uranus, 'the great awakener.'   Not only rebellion, and a don't fence me in attitude prevail, but innovation and amazing technological breakthroughs may be announced. Uranus in Taurus, (the body) in a supportive connection to Virgo (health and habits) can open new knowledge about healing. It may come through the use of electricity, or magnetism, both in the Uranian wheelhouse.
Under the Full Moon Pisces light of dreamy-dreams, keep your own light bright, open to shine with larger consciousness. Use Virgo's daily attention to health regimes, and thought process to detect, and use miracles arising from detail and mundane practices. (See last week's dailybreathjournal.com) In being awake to small, daily miracles, realize this brings more freedom of choice. Being awake and aware to the moment is all it takes to choose a different path. All choices this week are supported by a Grand Earth Trine, which offers a practical, just do it-flow to ideas and work. Create new forward movement, and expanded ideas of manifestation, ( Sun trine Uranus, as well as Jupiter.) The mind is supported in thinking big, and manifesting through dreams to construct future ideas. (Mercury is strong in Virgo, which it rules, it also trines the triumvirate of big boys, and opposes Neptune.)
"Mars lays down his armor, Jupiter takes up his sceptre, Saturn picks up his scythe."                           The Oxford Astrologer
*****
BIRTHDAY MARCHING ORDERS: "This week's birthdays are in a process of enormous transformation…." This may be a year with more surprises than expected. As a Virgo, you love having the plan go the way you have beautifully prepared it to go, but sudden changes may offer a new path that takes you onward with greater nurturing. This you offer to others, creating gifts you did not know you had. Don't be afraid to be lost from time to time, especially if your goals expand and change from what you had cautiously carved out. Adjustments are very much part of the year ahead, which instructs greater use of your intuitive insight. Don't let old programs hold you back when a big unknown world is calling.
It's a perfect time for an Astrological Consultation to review the life you've lived, and the new one you are entering. Contact samantha cameron at Samcatcam@gmail.com
YOUR PRACTICE: With the watery Full Moon and the fiery Mars, we are caught in the symbol of Pisces – two fish tied at the tail, struggling to move in opposite directions: toward spirit or personality.  On the mat this looks like soft and gentle leading to nimble and powerful.  It is indeed a year of doing 'both/and,' making us water babies, sword in hand, willing to be soulful, with a don't mess attitude.  To dive into this complex bath, I suggest continuing the work of holding Bekasana a little longer than before, with just a few extra Chatarangas for the joy of it.  Expand your deep, slow flow from Vira II, around and down into a long lizard twist, releasing to Vasitasana, then Wild thing.  Fip back into Lizard.  We breathe, we connect, we respond, we grow!
ZOOM CLASS SCHEDULE:
Sept. 2, Wed. 5:15pm EDT, Laughing Dog Yoga. All Levels Vinyasa -with a creative twist.
You must go to their website ahead of time; www.ldyoga.com  for information on how to join & pay.
Sept. 3, Thursday, 8:30-9:30 AM EDT/14:00H –Zoom Pilates- Core & Stretch                                               Email for invite. Samcatcam@gmail.com
Sept. 5, Saturday, 9-10:30 AM, EDT/13:00 H ES-FR Zoom All-Levels Yoga.                                      Email Samcatcam@gmail.com for invite.
My class fees are $15.00, unless you are out of work. Donate, or come free. If you wish to attend, or have friends who do, use zoom links, or email samcatcam@gmail.com    1. Zelle: Samantha Cameron, samcatcam@gmail.com    2. Venmo: samantha cameron, Or samcatcam 3. Paypal  Samantha Cameron, Samcatcam@gmail.com   
"I have taken Samantha's yoga classes and have also had my chart read by her. She is an absolute magical and mystical teacher. I highly recommend her. And her Astrology lecture in Jan. 2020 has been spot on!" Nicole Losurdo
YOU TUBE CLASSES: Samantha Cameron/Shakti Yoga Dances   'In Class' Playlist                            
Whatever your Practice, choose to make it yours. Listen to your body. Grow strong in bone, and honor, flexible in muscle and grace!                                                                                                       If you don't wish to practice alone, join me on my You Tube channel, Samantha Cameron Shakti Yoga Dances, and find a class. Then please post a note on you tube. Thank you!
Postings
30 Minute Hour " Core & Stretch" A short burst of Ab-power, with stretches to kick off a perfect day. https://youtu.be/2w05Plrm9AU
The Power of Shakti-Your weekly Yoga with Samantha Cameron, from 5-09-2020 https://youtu.be/aKXhlh4J2As
"Sacred Space" ~ 30 minute class: a ritual or renewal https://youtu.be/EjhEeE0Ztso
"Core Jamm," 60 minutes pilates, https://youtu.be/MRs4fHK0wi4
Strengthen abdominals while stretching the spine AND soothing the 'fight or flight' Vagus nerve. In times of stress, it's lovely to care for self on multiple levels, in a short time span. After class you feel uplifted, centered, and stronger.
"Just how strong and open-hearted do you wish to be?" 75 minutes All Levels Yoga https://youtu.be/XLi3SdfY_Fs
"Spinal Tap", One Hour of Core & Stretch, 6-2-20, https://youtu.be/KIYTsoe2eWI
Pilates-One Hour 4-16-20 https://youtu.be/tY6Jlgcl44Q
"New Moon Practice", 75 minute All Levels Yoga, 5-22-20 https://youtu.be/v6CkVLK6wmk
"Sat. Yoga", 75 minute All Levels Yoga, 4-11-20. https://youtu.be/XXmTV8LiN_c
.