If you are enchanted by odd, remarkable people; if you are beguiled by disruption and revelation, you are Uranian in nature, and we need you to lead the way through the remainder of 2021.  You may recall from previous newsletters that the template of the Scorpio New Moon, on 11/4, opposing Uranus, announced that 'driving techniques' until the next New Moon on Dec third, would be lessons in hanging on through hard right turns. Uranus revolutionizes whatever it touches, Eclipses offer the same~ but from a release point of view.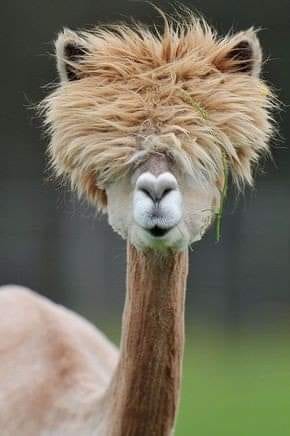 Adding to driving and directional confusion is this week's Full Moon Eclipse on Friday, 19th. It is the longest of the century, covering almost 97% of the Moon's surface at peak. It will be visible throughout North and South America, Eastern Asia, Australia and the Pacific. On the East coast it starts at 8 pm. If you watch it, think about life/death and dreams for rebirth. Remember, Eclipses have an upheaval agenda of their own that open doors to let in new life. https://dailybreathjournal.com/astro/understanding-eclipses/ for further information.
Friday's Full Moon, known as the Blood Moon, set in the season of Scorpionic decay and death, provides a guide for new opportunity, born from shadow, and death.  It will be an emotional time, as all Full Moons are, but this one from dark Scorpionic waters will be filled with extra emotion.  It will also confront us with Taurus/Scorpio issues. Taurus reminds us to stick to basics, nourish the body, as well as the earth, and create beauty whenever possible. Scorpio regenerates through letting go, through dying to the old.  Interestingly, the Moon aligns with the fixed star, Algol, in the Perseus constellation. It activates themes from the dark side of the psyche, and the wounded feminine, which are very Scorpionic.  Pay attention to your subconscious drives, and your dreams.  if you find yourself in a difficult situation, ask Algol to rise from unconscious fears and offer you greater courage.
Because Eclipses come in pairs, the doors between them are always filled with unexpected shifts and changes. This requires we clean out closets and open up dark corners to let in a new light. On Dec. 4th , we have the next New Moon which is an Eclipse in Sagittarius, offering spicy, flares of sudden unexpected breakthroughs, changes, and letting go.  Time to clear old decayed matter and ideas we have tenaciously hung onto.  All your 'driving instructions between now and 2022 are about cleaning out the detritus~ the flotsam and jetsam of sorry, unfulfilled hopes from this year.
Since our present journey began with the Nov. 4th lunation, opposing Uranus, set across the Scorpio/Taurus axis, it has amplified their themes.  Uranus, traveling through   Taurus for seven years offers greater awareness and innovation of the physical world, the earth, our bodies, economics, and practical plans to save the planet.  These topics of food, resources, banking, and the tangible, face-off against Scorpio's emotional, intuited hidden depths of implicit power and control.  This is in line with the major theme of 2021, represented by the square between Uranus and Saturn, which has returned again and again to 'duke it out.'  These two are catalyst-warriors that can destroy, or produce greatness.  It's a question of understanding boundaries, of being clear about intentions, and garnering greater patience.  Saturn's desire is for the status quo, conservative consensus, and 'good old boy' structures.  Uranus is the sky god of upheaval, change, individual desires, and innovation.  In the long run, Uranus wins as he is the bigger god, the more modern, scientific, 'and 'we are in this together ' kind of guy.  Working well with the two demands we find balance.  They can provide pressure for innovation, discovery, and enormous breakthroughs.  Be open to try new things! Be prepared to die to the old.  Open your heart to the dark and sense new life calling your name.
*******
ASTROLOGICAL CONSULTATION: Please let me know if I can help with sorrow, struggles or decisions to be faced.   I am a psychological, soul-centered Astrologer, working practically and metaphysically.  https://dailybreathjournal.com/astro/astrological-consultations/ contact: Samantha-samcatcam@gmail.com

YOUR PRACTICE: Classes this week will be 'pay it forward' gratitude moments to honor you, to tell you again of my gratitude, thanking you for filling my life with love and laughter.
We shall come to the magic-mat to honor who you are, and to open wide your enormous hearts -making room for MORE. If you wish, bring a talisman to the mat, a reminder that holds the soulful spirit of your splendid self, and what you wish to offer up to the world, and for the land.
We shall move from ritual, and I will offer you the healing gift of a Shakti to Amazing Grace in Cherokee,….a beautiful reminder to whom we owe much.
BIRTHDAYS THIS WEEK: Clearly this is a year of taking new roads, driving a new vehicle, rising to new highs and probably burning in new lows. It is an emotional, and probably a more intimate year! You may very well discover new ways to express yourself, and discover deeper career tracks that better serve your body and emotional life. Take courage on the test drive and never look back!