The time is now! Pause the dance
Let love rise unbidden
Seeking the un-forgiven.
Turn to the patient Stranger unfurling its wings.
Oh better angels, lift us skyward.
As steamy fires and weeping watery waves of April seek closure~ What have we learned? Where are we now? What do we dream of? Where are we going? How happy is the heart?  These are the important questions to ponder as we head toward the changes and chaos inherent in Eclipse season.  Since March, the cosmic skies have poured potent Pisces-then Aires momentum into our lives, creating opportunities for greater sharing, creativity, empathy, inspiration, confusion, loss, fire, and floods.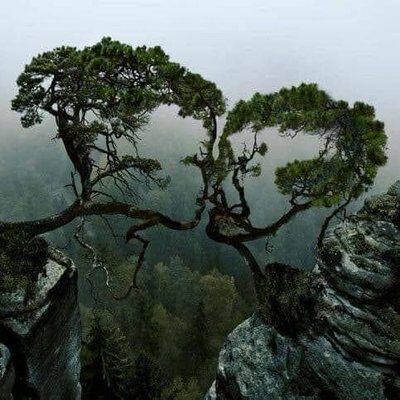 On the 19, the Sun moved into Taurus, the bull, who is of the earth and the body, who offers grounding, practicality, stubbornness, and consolidation.  After the fiery sprint through Aires, a slower pace is welcomed.  Taurus is ruled by Venus, goddess of love, value, money, and relationships, making her rulership a time of enjoyment, an opportunity to stop and smell the roses.  If you were pushed and rushed under the sword of Aires' Mars, take time to slow, simplify, ponder, pamper, and prepare for we need to clear out old closets around Taurus issues before the first Eclipse, April 30th.  This is a New Moon Eclipse, linked to Saros Cycle 6N, energetically requesting we take on greater responsibility, and question our relationship to power and authority.   Plus, any Eclipse in Taurus asks us to question Taurus issues.  What needs clearing out?  What blocks our feeling of being valued?  Do you have enough money, are you in loving relationships, Are we 'our better angels? If not, why not?
We have had a fair amount of disruption from Astronomical 'space weather': Solar Flares, Sun Spots, and electromagnetic field disturbances that affect not only bodies, and the atmosphere, but technology misbehaves.  Eclipse season now adds its accelerated evolutionary push.  Don't run like Chicken Little, rather welcome transformational energies as opportunities for heightened awareness.  This weekend is an opportune time to consider what changes you'd like to see as the Moon is moving through Aquarius, offering a sense of freedom, and individuality willing to explore new territory.  Find friends who share your vibe and go explore new territory together. Be creative, enjoy the arts, be inspired so you can inspire others.  AND find time to relax, release nervous tension and be still.
If you feel that the first months of this year have been chaotic, you're right! But let us remember that 2022, like 2020 and 2021 before, and 2023 to come are years of enormous disruption where realignment, revision, cleansing, and re-vamping are on the menu and must be dealt with. We stand at the threshold of the coming 200 years of Aquarian brother/sisterhood that moves the world out of 200 years of earthy, top-down, patriarchy toward greater equality, shared resources, and partnering the earth's care. Remember, you chose to be part of this time. You chose to integrate the past for a better future. You chose how to become 'a better angel.' Brava Brava!
May the Starry Force be with you! Samantha
*********
YOUR PRACTICE THIS WEEK:  Moving out from under the weekend's Full Moon blast that sheds energetic light on Passover and Easter, we are ready for tastes of quiet and contemplation- to see what we've learned.  The tension this week is primarily a continuation of solar flares and geomagnetic storms that 'enliven' the nervous system. Therefore, our Practice will be a balm for nerves, with a focus on connecting physical flow toward deeper integration, with a satisfying grounding.  Plus our Imagine Ukraine dance, which I see you all are learning beautifully!  This week is also a great preparation time to shape hopes and wishes for Eclipse-change, emanating from the first Eclipse of '22 on April 30.  Begin to visualize what you wish for Self, and for the world. 
Once again, my profound gratitude to so many of you who have been so very generous with donations as I continue our practice of sharing the entire energy of our classes, including the fee, the love, the spirit, and the joy of the dance with Ukraine. This week, we donate again to the iconic work of Chef José Andrés and his WCKitchen. One of his kitchens was blown up so we are here to shore him up as he continues to feed thousands of refugees. Here's a brief description of WCK: "Working at a 24-hour pedestrian border crossing in southern Poland, WCK began serving hot, nourishing meals immediately. Now, we've expanded our efforts to serve people across the region in Romania, Moldova, and Hungary. WCK is also partnering with restaurants inside of Ukraine to get hot meals to anyone in need."
BIRTHDAYS THIS WEEK:   I'm sure you know by now that this is a year of deep and necessary changes.  It's very important you take time to decide on some of these changes and to dive deeply into the unconscious, inner life to know what's really important.  It will be a year of insight, transformation, and inspiration, especially if you listen to your higher angelic force for direction and inspiration.  Be courageous, listen to your wisdom body, and dance on!
ASTROLOGICAL CONSULTATION: I believe that Astrology is a way of understanding your soul's journey, and what you came to release, learn, and master. Together, we explore past, present, future to heal sorrows, and loss. We plumb decisions to be faced, discovering how you can better align with these transformative times. I have been an intuitive, psychological, soul-centered Astrologer for the past 25 years, working practically and metaphysically. contact: Samantha at- samcatcam@gmail.com.