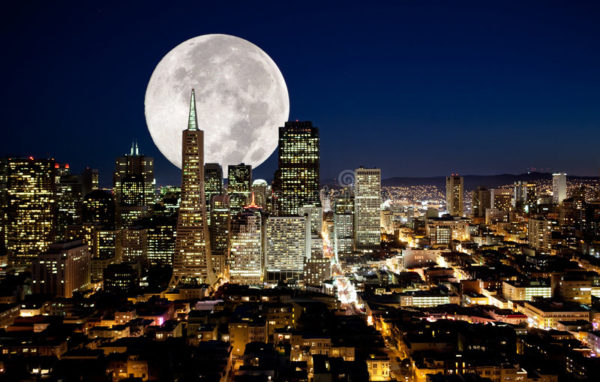 THEMES
 Last month we carried a lot of baggage, fighting to survive destabilizing tough demands. This month, we charm from creative change, molting wings, and hot emotion. Visualize via windows of Moon struck light and magical possibility.
 Change is the 'mother of invention,' say Aquarians. Poetically presented by Joseph Campbell as, "We must be willing to get rid of the life we've planned, so as to have the life that is waiting for us."
Change-Agent Alerts: Bring awareness to muddled-minded-madness during this month of new portals; open to surprises and unknown adventure. Mercury entered Pisces on 3rd for confused, creative, and loving communication; Venus enters Aires on 7th to become the Warrior Queen; Leo Full Moon of 8-9 asks we depend on others to reflect our light; Mercury in dreamy Pisces, turns Retrograde Feb. 16, as Mars enters Capricorn asking we review commitments and action, conversations and decisions.
THE STORY
February began with the ancient Celtic celebration of Imbolc, a nurturing observance of growth, and hope. It is the halfway point between Winter Solstice and Spring Equinox, marking the beginning of spring. It is not to be outdone by the corn and stupidity of Groundhog Day, when Punxsutawney Phil predicts early spring, or not. With the month off to a grand start, our job is to keep up. We continue working with the power issues raised in January, with February offering opportunity for shifts in perspective, and suppleness of planning. Step back and see that it may be best not to fight your way forward. As always, the more we can plan, sort priorities, visualize, meditate, and grow aware, the better navigators we become.
With Mercury, master of mental awareness, communication and transportation having shifted into magical Pisces, AND preparing its first watery Retrograde for the 16, NOW is the time to sign important papers, get taxes done, buy needed technology, and plan upcoming trips. Mercury passing through Pisces is creative, lost, and confused at best. You add the backward dance to its emotive-motion and escapism ripens. Do notice changes in your thinking process. You may be more in tune, with sentences garnished with poetry, ideas full of symbolism, the satisfying intuition of ahaaa, or delightful moments of coincidence and synastry.
As the Full Moon of 8-9 approaches, use its oppositional energies to create balance between airy Aquarian detachment and Leo's emotive cult of the personal. Also be aware of a greater sensitivity, in perhaps not being appreciated. This may be more true of Leo Suns, Moon's or Ascendants…those needing appreciation. This is a Full Moon packing a lot of heat, as it trines Mars in Sagittarius, making for emotional bonfires. With Venus newly arrived in fiery Aires, be aware that everyone carries a sword. Tempers can be short. If you can step back and not take things personally, you won't get caught in the conflagration. The kudos, or pay raise you seek will eventually arrive. Use the heat to break down fears, move through blockages, and stand quietly strong for your values, and what's right.
*****
YOUR BIRTHDAY WEEK: As an Aquarian modern-mover, you mostly enjoy change, or at least watching others do it. This year is your opportunity to jump in and really feel how much you can, or wish to stretch your own life. The closer your birthday is to the Full Moon, the changes and involvement will be with partners; finding a new one, or releasing a toxic one. The passionate Leo Moon always draws you out of your impersonal safety zone, and this year all the fire lights up a year of burning bridges, torching locked doors, or enflaming safety nets. It may be uncomfortable, but it's all good as it gives you the GO to new experience, a different life. You choose. You decide. You validate what's really important for you and become that.
An Astrological consult offers an opportunity to observe your life without judgment, and ask strategic questions to plan the road ahead.  It's many-layered toolbox supports viewing a difficult situation, life-changes, or a frightening choice with greater courage, insight and clarity. Inquiries:  samcatcam@gmail.com
YOUR PRACTICE: This week the mat is again magical. It calls for meditation AND dance, partnering AND solo expression, especially emotional expression. Create new ways to get happy, and then share them with those near you. Let the Pisces flow of communication move asanas through and from unique sequences; a constantly shifting landscape of Yoga's surprising elements. The Practice is vast, deep, and broad. That's what keeps us coming back in discovery, digging ever deeper.
February  Schedule
WED. 5~ 5:15 All Levels, & 7:00 PM Intermediate. Come and be in a magic practice. Do not worry if you are good enough. You are. Breathe into the serenity and pleasure of the body's journey. Listen to a mind informed by its heart.
THURS. 6~ 8:30 AM Pilates Mat & Stretch.  The Studio, 1 Edson Rd, Natick samcatcam@gmail.com
SAT. FEB.8 ~ 8:30 & 10:00 AM classes.   Share your joy, expand ideas, and re-set the Practice. Call intuitive ideas forward. Dance to feel the body in joyful motion. The Studio, 1Edson rd. Natick   RSVP  samcatcam@gmail.com
SUN., Feb 9, 9:30 AM subbing Cory's class at Laughing Dog Yoga