We have a summer of inner growth, release, and exploration ahead. Climb into the exquisite tree of life you wish to uncover, nurture, and expand~ Perfectecting & supporting your new life is the upcoming Shakti Yoga Dance Teacher Training starting in August. Email Samantha at samcatcam@gmail.com
At the threshold portal of summer, in the Northern Hemisphere, we are spring-loaded for sunny days and warm nights ahead.  We are hoping to move out from under Covid's viral load and re-enter the world once again.  We are praying for a vacation, not a stayvaycay at home.  BUT as your Astrologer, I want to prepare you for a summer of inner renewal, where your biggest and best trip maybe climbing a tree to discover you!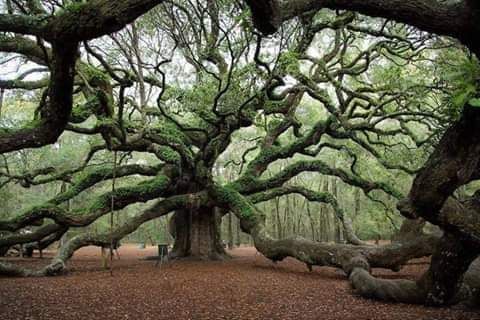 Beginning with Tuesday's Mercury's Retrograde in Gemini, the messenger of the Gods moves 'backward' until June 3, and we are all invited to reinvigorate ideas, pay more attention to conversations, and finish unfinished business.  Mercury is the second planet to turn itself around and dive within since 2022 began.  We left 'a damn the torpedoes, full speed ahead winter/spring' of nary a Retrograde slowing the flow until Pluto, God of the Underworld, turned Retrograde April 29, beginning a summer/fall of six planetary Retrogrades, ensuring a slower, intuitive reset to life that ultimately awakens greater possibility, understanding and deeper truths within.  Providing a kick-ass can-do punch to Mercury's Retro is Jupiter moving into the warrior's sign of Aires.  He shall manifest totally different energies than the sweet, loving, abundant flow he's offered us.  (More on this next week.  In the meantime, pick up your sword, swing it around, and display those 'ME MORE' feathers you've had undercover.)
We might quaver hearing 'Mercury Retrograde,' which can and often does snarl technology, but the Ancients thought this passage a magical time when Mercury/Prometheus traveled to the underworld to uncover lost messages and indelible truths to bring back to earth. They knew they would have greater understanding after the 'underworld journey' which is why they waited to make important decisions, sign the papyrus, or buy an ox cart. They knew they would have a better perspective of what was important when the inner journey was complete.
All Retrogrades, not just Mercury's, offer times to slow down, listen, dream, and reclaim hidden hopes, or turn them loose.  Don't automatically assume frustration and impatience, or you miss the gifts.  And if you do run into problems, take it as a sign you need to pay attention to that issue; unravel old barriers and defenses.  Begin to view Retrogrades as empowering.  This particular Mercury Retro carries the potential to be very empowering as it is birthed in the middle of spring's Eclipse doors, a time when we are unstable, more sensitive, and seek change.  Yes, we are all mentally dopey, and confused but it forces us to slow down!  Trust your intuition and flow of feeling We are learning greater patience and kindness.
On May 15, we have the second spring Eclipse, a total Full Moon, referred to as the "Blood Moon."  It will be visible in North and South America, parts of Europe, and Africa.  It continues the theme of 'metamorphosis' the earth is presently going through.  With the Moon in Scorpio/ deep waters, and the Sun in Taurus/ earth-centric beauty, we are deeply emotional so it is wise to connect to the green life and align with a higher destiny.  Eclipses can provide opportunities to do just that as they rattle our cage and shake things up which helps the Retrograde process of unearthing hidden insights. 
Don't sit on your feelings, even if they feel overwhelming.  Find ways to deepen into, and heal the old wound before releasing it. This is particularly important with this Eclipse as the Scorpio Moon connects to the South Node which symbolizes the past, and is karmic in nature.  Eclipses belong to families called Saros Cycles that repeat every 19 years.  If you can remember that far back, you will see similar themes arising as a repeat of that time.  The big question is- do you want to be rehashing this theme 19 years from now? Do you don't want old wounds manifesting as illnesses?  You know the quote- "Let go and let go God."
This Mercury passage inhabits the sign Gemini, which Mercury rules giving it greater power.  Enjoy the inner journey but do back up computers, double-check important paperwork, and don't buy either technology or transportation until after June 3 -at least.  If you do have to purchase, have a good return policy.
Next week, I shall publish Retrograde dates as well as energetic planning for your coming six months. It will offer you easy information so you can prepare how you wish to dive deeper, heal, and return from the inner sojourn with greater wisdom, insight, and empathy.
May the Starry Force be with you! Samantha
*********
YOUR PRACTICE THIS WEEK: It's a Wow of a week with energetic turns at every corner. If you feel tired, we shall rest. If you are rocking the clock, we shall slow it down. If you are confused, we shall get grounded. And then we shall do our dance for Ukraine and fill bodies and hearts with joy and healing to send those indomitable people. We are becoming light vessels through intention and Practice.
Once again, my profound gratitude to so many of you who have been so very generous with donations as I continue our practice of sharing the entire energy of our classes, including the fee, the love, the spirit, and the joy of the dance with Ukraine.
BIRTHDAYS THIS WEEK: Those of you celebrating another tour around the Sun this week, you will experience many discoveries and surprises throughout the year. You will deepen your spirit, shift ideas, and connect with others at a sweeter level. You won't be bored! Pay greater attention to your feelings, especially when it feels like old wounds are rising up. This can be a year of great healing if you take the time to deep dive within, revisit the past without prejudice. Be patient with Self as well as others, and invent new ways and means to connect and love.
ASTROLOGICAL CONSULTATION: I believe that Astrology is a way of understanding your soul's journey, and what you came to release, learn, and master. Together, we explore past, present, future to heal sorrows, and loss. We plumb decisions to be faced, discovering how you can better align with these transformative times. I have been an intuitive, psychological, soul-centered Astrologer for the past 25 years, working practically and metaphysically. contact: Samantha at- samcatcam@gmail.com. OR
I highly recommend Jacqueline Brodnitzki.
If you are looking for a sacred place to experience nourishment and inspiration for living your most radiant and purposeful life, join Jacqueline Brodnitzki's mentorship program at https://www.jacquelineryan.net/. Twice monthly, you'll gain rich reflection, insights, and clarity; a reboot, refresh, and recharge for thriving in new ways; and a newly up-lifted and energized perspective and focus.
*Feel free to forward this newsletter.  AND please share this Vimeo link of the Shakti Yoga Dance ~"Imagine Ukraine" from Samantha Cameron on Vimeo
at https://vimeo.com/686758275   If you like this video, make sure you share it, too!  Please feel free if you know others who would like to join in, and /or sing when we get the call to 'gather at the river altogether.'
iI you know others who wish to send peace and spirit-hope into the world, inform them we are setting up a time to sing, and or dance when we get the call to 'all gather at the river.'  The dance can also be viewed on Facebook, Instagram, and Linked In.