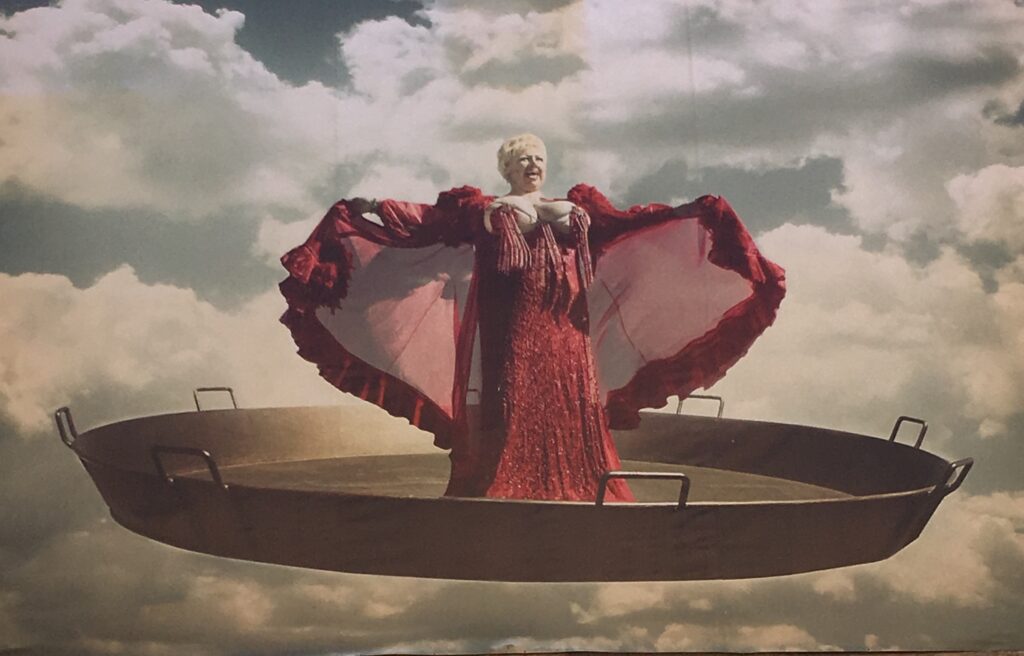 Wisdom Body Notes for May 12-18
May's tender green growth opened with Beltane, when the veil between worlds was thin, inviting conversations with intuition, imagination, and spirit.  The fires of Bel kicked the divine feminine into motion, but the entire month offers feminine power woven into each day.  May was named after the Roman goddess of fertility, Maia, or the Greek Maia, mother of Hermes. Further back in time, she honored the Hindu goddess of creation, Maya.  Clearly, it's a wow of a MOM month ~ which is helpful as our wheel of life has been very va va voom with energy shifts and changes, creating ongoing turbulence for unknown paths, plans, and ideas.  After the Spring Eclipses cleared out the old and unnecessary, we ready ourselves to once again set forth into more watershed closures and openings, making the second half of May a perfect time to mother ourselves, those we love, and the stranger asking for bread. 
 
Mother's Day took place last weekend in Europe, and this weekend in the USA and Australia, but the major planetary changes that lie ahead affect us all, be we mothers or not. It's interesting that despite the planetary forces displaying differently one from another, each is asking for regeneration and transformation toward an as-yet-new life.  These 'planet-energy pokes' ask that we question old beliefs, heal the past and find different answers from painful experiences.  As many of you who practice Yoga with me know that working physically from deeply grounded moves into flight, informs the Wisdom Body it needs a centered, present anchoring before it can lift into unknown, higher realms.  If the world is struggling to grow coherent, to align with higher vibrations and greater consciousness, then this month is a superb opportunity to grow a nurturing, 'mother-care-consciousness' from daily Practices.  Take advantage and begin now by simply wrapping your arms around yourself, and purring with contentment.
 
This week, 'change' continues as our mantra.  First Mercury is stationing to go direct on Mom-Sunday, just in time to jog your memory to give her flowers.  These past three weeks of our mind unwinding, and possibly unraveling have been difficult, but remember that this retrograde began under Chicken Little's umbrella with 'the sky falling.' (For information in past posts go here-https://dailybreathjournal.com/. 'weekly Astrology' ). We will begin to feel our thoughts and conversations move forward with greater speed, and with hope, make more sense.  If you took time to review ideas, spend time with old friends, and clear out paperwork and computer files~ Good on you!  Perfect antidotes in any retro-energy.
 
Our next big thrust comes from the gaseous rolly-polly god Jupter, who leaves fiery Aires, on the 16th, to move into earthy Taurus for the coming 12 months.  While In Taurus, his large, generous energies promote greater use and understanding of the physical plane, from our bodies to the earth herself.  Jupiter's expansive nature in the coming months asks we grow a simpler, more stable life, connected to nature, where our bodies are nurtured in green peace, beauty, and a greater acknowledgment of self-worth.  Venus issues are a large part of Jupiter through Taurus, as Venus rules Taurus, and Jupiter expands whatever energy he soars in.
 
As you know, all planets can and do express through shadow as well as light~ even generous Jupiter.  When we don't know when to quit, and over-expect, over-spend, over-eat, or greedily consume more of anything, Jupiter is usually involved.  His vibe is connected to higher education, long-distance travel, and a strongly religious or spiritual quest, but for all his expansive ideas, he can also reveal himself through dogmatism, or narrow-mindedness.  We all want to be aware of finances this coming year as money and value are very much Taurus concerns. Learning by looking back at similar cycles, we see that the last time Jupiter was in Taurus, June 2011-June 2012, there were noteworthy financial/ banking snafus, including Standard and Poor's downgrading of the US long-term credit rating.  It produced the highest European debt crisis to date when five countries were unable to repay their debts, profoundly affecting European currency.
 
This coming week, as a prelude to the New Moon in Taurus on the 19th, we shall be affected by a very dynamic T-square formed by the opposition of Pluto, god of the underworld, and Mars, the fiery warrior- both in a disruptive square to Jupiter, making it all 'MORE."  1. Consider that Jupiter's generosity expands and shares any energy it touches. 2. Pluto, and Mars, when combined, take no prisoners.  Pluto is in his high stationary Retrograde vibration during May, and Mars loves to react from power, and often anger.  (If you wish to review Pluto's enormous power vibe at this time, re-read "Beltane Birth". https://dailybreathjournal.com/astro/beltane-birth/ )  All three planets are expressing their energies with exorbitant power as they are standing at the beginning degrees of each sign, an 'anarectic degree', which I've written of often. Mars at showy 00 Leo, Pluto at standstill 00 Aquarius, and Jupiter at 00 Taurus.   This opens us to power and control issues at every level.  I urge you to bite your tongue, cool your horses, and pause to listen to that dulcet inner voice before conflating the fire.  Remember that Pluto is here to help us transform and ultimately regenerate.  The problem is, he doesn't care how he does it.  For him, if we have to die in order to profoundly change, then so be it. 
 
What is as important as power issues are love issues.  Start from the heart and take time to love your mom, appreciating all she offered, especially from her shadow side, for this is the material that teaches us the most.  Tied into childhood memory are issues of power and the right use of will.  Dig up memories, especially any and all reminding you of how power was used over you, and how you are performing from that matrix.  Despite the week's upcoming sizzle, observe your motivations, step back and examine a future you desire, and by what means you might arrive there.  Sit very still in alignment with your true nature, and ask if it offers you love.  Dig deep/Pluto.  Expand your thinking/Jupiter.  Carry out the task as a spiritual warrior/Mars.   Most important of all as you celebrate your mother, and/or are celebrated~ please take a moment to honor yourself!
********
 
COME JOIN THE BELTANE DANCE ON YOUTUBE!  https://youtu.be/pYlOc5LG1Rk
 
YOUR PRACTICE THIS WEEK:  Due to the sizzle, it's important to slow it down, and reconsider the Practice that deeply nurtures you- ALL of you!  Listen to your intuition, go deep for what is best and right for you in every moment, then take tiny steps toward creating more power through your personal practices into new life.
 
BIRTHDAYS THIS WEEK:  This year is about a NEW YOU!  (Ain't every year?) It is a perfect time for an Astrology consultation.  Email: samcatcam@gmail.com
Through these unsettled, restless times, you are discovering how you use power, and when control can be discarded or used wisely.  As you look under the rug at your shadow side, don't berate, or feel ashamed.  Rather use the wisdom you have gained from past mistakes to plan an expanded path, a happier road ahead.  Despite the world's instability affecting us all, take time to create deeper anchors for a peaceful core.  You are undergoing transformational shifts which may not be apparent for several months.  But as you elevate and use your intuition more each day, life grows in surprising abundance.  Wishing you many happy days ahead!!
 
 
******** 
If you'd like to know how your personal chart is affected by these planetary events, contact Samantha for a deep-diving consultation into your life:  samcatcam@gmail.com, or text 508-505-7700.
 Join the dance of opening to your inner renegade. How do you wish to transition into a different future? Begin now! #WisdomBody #CosmicInfluences #TeacherTrainings #ShaktiYogaDance #AstrologicalEnergies #SoulDance