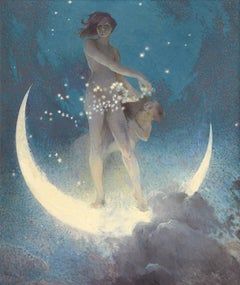 The careful and conscientious Virgo New Moon of August 27th contains much more than the usual precise and pristine practices that Virgo loves. We are in more Virgo than usual as the Sun moved into Virgo Monday, asking for tune-up, fix-up, clean-up. Mercury, the ruler of Virgo, has been in this hometown sign since August 5, only moving into Libra under the dark of his lunation. It is a far spicier New Moon than detail-oriented Virgo prefers as Sun and Moon perfectly square willful Mars, bringing a force-field of hidden powers and greater commitment to any new decisions and calls to action.
You know that Virgo loves her clean and tidy manners, her health, and daily healing practices~ committed to and executed carefully.  But bold and action-oriented Mars is bound to speed up, if not throw a spanner into her cautious apple cart.  This Sun/Moon rebirth will love you more if you are willing to start a diet, clear the house, heal the world, and implement a new Practice. Take time to clear out the old and streamline the new. Be aware that the rambunctious square to Mars can produce pushy speed freak implosions, but do take advantage of his energetic kick to 'move boldly where you have not gone before.  Once again, pull up your 'patience-pants' and take time to reassess, prepare to compromise, and keep the faith.  Virgo's step-by-step navigation can have hidden powers, as long as we don't get lost in weeds of too much detail, or a demanding perfection. 'Be kind, unwind!'
Mercury, Virgo's ruler, is clearly extra potent at this time as he hovers in the final degrees of Virgo before moving into diplomatic Libra on the 25th which helps modify and balance ideas and offer a quid pro quo to the conversation. We better see the need of compromise and listening before directing traffic.  If you are in negotiation, this is an excellent time to finalize as Mercury begins to slow down and reverse for his next Retrograde Sept. 9-Oct 2, which will send us all back to the drawing board of re-do, and reassess.  It's wise to take time under the auspices of this New Moon to iron out careful details.
What would normally be a quieter week under a waning Moon is not. There is an overabundance of action and passion. Not only Mars, but Uranus- of the 'divine mind,' adds his charged-up, highly intuitive, higher wisdom to the mix as he stationed Retrograde in Taurus, on the 24th. He remains Retrograde until Jan. 22, 2023, offering an opportunity to re-channel the old and misaligned and reset ideas into a more electric, expanded vibration. Remember that when any planet 'stations' it's ostensibly stopping from earth's POV, and its energies magnify. I have written about Uranus through the summer so you all know that along with its 'elevated, intuitive ideas' comes mayhem and chaos, and in Taurus it profoundly affects the earth. You have seen some of his work in the wild flooding and rains throughout the world. The seven-year tour Uranus takes through Taurus are seven years of earth disruption, banking overhauls, and mind-bending elevation. (Re-read last week's newsletter for more details. https://dailybreathjournal.com/ )
Use this lunation for detailed support in planning, Mars for energizing ideas and conversations, and Uranus to elevate your vibration. Passionate ambition is readily available for greater creativity as you channel dreams into well-structured outlets, knowing courage stands at your right hand.  Invite exclamatory Uranian mind-bending thoughts to expand your GPS and POV.  Move beyond the rational, but be alert to obsession.  How much is too much?  Become a rebel with a cause!  Take time to soothe twangy nerves on high alert.  Remain flexible.  Check- in with your body for leaking energy.  Change up your habits to be more joyful. Keep your process powerfully simple!
I shall see you in the magic starlight of the dark Moon. Samantha
******************
*Feel free to forward this newsletter
YOUR PRACTICE THIS WEEK:     Usually heading into the dark of a New Moon is a quiet, inner time when we re-set and make plans for coming 28-day lunar cycle.  This is especially true when the Moon is in Virgo, the planner, the detail know-it-all, the healing goddess.  BUT we have two spanners in this mix, a pushy Mars, and Uranus, the sky god of higher mind, chaos, and change.
Therefore, we shall be on our magic mats with long, slow breaths, releasing tension, and slow, careful moves that are willing to change and charge up our Practice. Call in your magic and let's all share!
BIRTHDAYS THIS WEEK:  Before you start analyzing what needs to be done or how best to do it, treat yourself to the luxury of letting go and being proud of what is.  Don't fix everything!  Don't get caught obsessively being perfect.  You know it does not serve.  Step back and take a look at your drivers.  Get rid of the 'over-drive.'  It serves only to tighten your neck and make you cranky.  You will have passion and commitment to burn so apply wisely.  Best of all, your detailed Virgo mind is far more willing to expand and see beyond the usual calibrated details.  During this year ahead you will set yourself upon a new journey as you have courage and determination in spades. ASTROLOGICAL CONSULTATION:  Astrology is a way of understanding your soul's journey, and what you came to release, learn, and master. In a consultation, we explore past, present, and future to heal, and discover your riches. We plumb decisions to be faced, discovering how you can better align with these transformative times.   I have been an intuitive, psychological, soul-centered Astrologer for the past 25 years, working practically and metaphysically. Contact: Samantha at- samcatcam@gmail.com.
ASTROLOGICAL CONSULTATION:  Astrology is a way of understanding your soul's journey, and what you came to release, learn, and master. In a consultation, we explore past, present, and future to heal, and discover your riches. We plumb decisions to be faced, discovering how you can better align with these transformative times.   I have been an intuitive, psychological, soul-centered Astrologer for the past 25 years, working practically and metaphysically. Contact: Samantha at- samcatcam@gmail.com