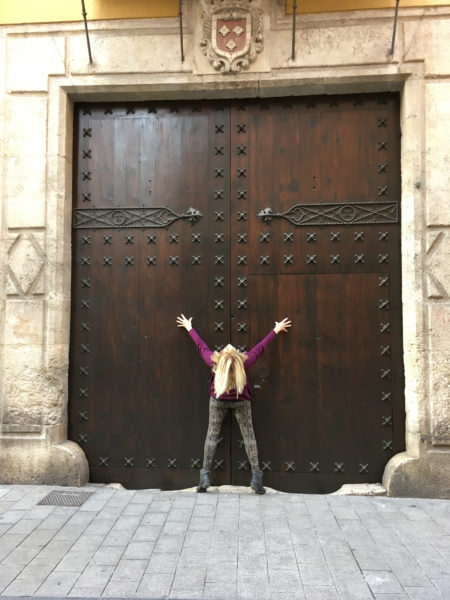 THEMES     
October is a complicated, undoubtedly chaotic month. We received the month's marching orders under the New Moon on 9/28, when Venus themes of love, partnering and thoughtful balance were the template.
Love, compassion, beauty, creativity, and intuitive sight are interwoven with decay, depression, surrender and death. I said it was complicated, and this makes bodies tired. We are banging on BIG doors. We are trying to hold on, integrate, and make sense of extremes.
Pluto stations direct! It's power surge is an important pivot point as the world moves closer to the Jan. 2020, trifecta of intense transformative directives in self mastery…a 2019 major theme!
Be focused, stay balanced, meet challenges with patience, especially when dealing with relationships. We do not have enough energy to hold on to the toxic ones, as we need juice to get more real. We are making inner changes to be more authentic AND present through the chaos.
THE STORY                                                                                                                                              Pluto is the big player this week as his station brings him closer to earth, demanding we relinquish, rebuild, and shape-shift.  The difficulty is, "How do you do that?" Stand at the door and beg the dark lord, the unseen power behind the throne to teach you 'right use of will.'  Pluto is a transformational driver in the psyche, and if and when we work with Pluto's hidden, emotional, and all too potent energies, we gain, and move into greater personal power. Doors open! When we cannot acknowledge or accept his dismantling and purging, we usually misuse power, turning it on others, rather than self.  Part of Pluto's work is to dismantle beliefs and habits that no longer work; tearing down in order to build; regenerating to ascend.  Who wants to destroy parts of their life in order to see what's next?  You may think you did not sign up for that, but you're here, banging on the door, some contract was made. Read the fine print- jajajaja.
The oh so dynamic duo of Pluto in bed with Saturn, in Capricorn, creates an ultimate reality check. They reveal where we need to get real, and be totally responsible. Hidden secrets are being revealed, old misdeeds are playing out publically. We are facing the piper. If you're not sure how to own up and embrace what needs to transform, Pluto will help strip away all covering so that you can see where damage control may be needed. My advice is do it willingly, be proactive. Those who wait, will have harder landings. Much of what we are struggling with are issues of power, and dramas that ensues when power is used badly.
Next week's Full Moon is sure to reveal hidden issues you wish to understand and see more clearly. It will be a high point of energy, and focus on 'right use of will.' Between now and the 13th, get clear about boundaries, partnerships, and how to integrate within, and without. Relationships offer a path to wholeness. We meet our missing pieces in the other, and that may be especially true around the 13th as the Moon is in 'about ME, Aires,' and the Sun is in 'it's about US, Libra', both squaring Pluto/Saturn. It will give rise to intense struggles and challenges asking for greater diplomacy, if not compassion. We face consequences in what we have outgrown and are still hanging on to. This is never easy. Ask, 'what are my most precious goals, and where am I not actualizing my core value? Where can I be more honest with myself? And what is the fear that stands in the way of walking my talk?' You gotta' love this October!
*****
 BIRTHDAY BODIES: Dear lovely Librans, you who are serene, and don't like to publicly rock the boat, but who do your fair share out of sight, this is a time when you go public with your power moves. Pluto's high purpose is about reclaiming your power, and using it advisedly, which is a tall birthday order. The good news is- you're up to it! Your perspective has been shifting this past year, giving you greater understanding of your value and core issues. This has greatly influenced your relationships. You may observe more 'boundary testing' to see if you can hold the diplomatic balance for self as well as other. As you move more and more out from under old, unseen fears, and take risks, your light shines ever brighter!
 Astrological Consultations:   Astrology's gift offers opportunity to observe your life without judgment, and to ask the important questions. Use this amazing tool, especially when facing a new birthday year, or difficult life changes. Email  samcatcam@gmail.com.                                                            "It was so wonderful to talk with you – so interesting (and comforting:) to gain an understanding of how I relate with the universe, and it's impact – past, present, and future.  Thank you!  So grateful to have met you, and look forward to seeing you soon!" Leah C.
YOUR PRACTICE: Celebrate your quiet power on the mat. As you practice the poses, feel a subtle regenerative force within, which grounds and strengthens the body..  Come into deeper partnership with self through balancing not only right and left sides, but conscious inhale and exhale. Create meditative time as a partner to the physical intensity. It may be opportune to take a few risks, pushing yourself to try difficult poses. Do it with a friend and support one another. Offer each other courage to move beyond old blockages.
 OCT. SCHEDULE
 SAT. OCT 5, 8:30 intermediate Yoga, and 10 AM all level class~ All Welcome. Move into your power. Grow more alive to the present moment! The Studio, 1 Edson Rd, Natick. samcatcam@gmail.com
 SUN. OCT 6, 3-4 PM SUNDAY SURRENDER. (Because the salon begins this weekend at 4 pm, we are an hour earlier than the usual 4-5 pm) Enjoy a sweet hour of stretch, meditation, Restorative poses, Breath-work, and aromatherapy to quiet the mind, release tension, AND promote sleep, 'De-contaminate to Re-animate!'
 OCT 6, 4-6 PM   First Salon of Autumn- We sit by the fire to wax harmoniously on meaning and madness. Mad hatters & geniuses welcome! Led by Allan Cameron. One Edson Rd, Natick. Email: alcatcam@gmail.com
OCT. 9 WED. 5:15 All Levels & 7:00 PM Intermediate Vinyasa Flow. Laughing Dog Yoga, Wellesley.
OCT. 10 THURS. 8:30-9:30 AM PILATES WITH STRETCH- The Studio, 1 Edson Rd, Natick samcatcam@gmail.com
 UPCOMING Shaktidances PARTNERING HIDDEN SELVES October 26 & 27. Weekend Workshop: Dance the mysterious layers of the subtle body, connecting deep within self to align and re-connect outwardly. Two places available. Email: samcatcam@gmail.com