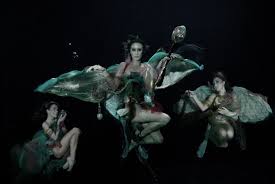 In a watershed year of many big shifts, and 300 year -'hasn't happened since then events', we enter a week that is a dancing dress rehearsal of how we might handle the multiplicity of changes.  Be on your toes to move onward into 2023's crazy, confused, and anxious watershed months ahead. Are we magical mermaids? Grumpy human? or Inspired Beasts? Now, halfway into January, what have we learned and what do we do with it?  Have we handled the difficult 'reverse motion' of Mars Rx?  Have we learned to transmute with greater flexibility, or remain in fear? What do our bodies need as we leap forward? Emotions have run high, and for many, rage has risen.  Did we stifle it, or learn to dismantle and deal with it in better ways? 
This week, we are entering the Moon's third quarter phase, called "A crisis of consciousness" by the famous French Astrologer, Dane Rudhyar. During this ending phase ~before each New Moon, we seek new ideas, and hopefully come to understand lessons learned so something new, and 'Phoenix-like' might emerge from the past. It is a time to be thoughtful about how we move on, especially as Mars picks up speed from its inward retrogradation. A good question for the week is ~ " How is your moral compass working?"
A brief list of a week's gathering of energy shifts~
Followed by what it may mean for you
*Gather up your skirts to dance the light fantastic as Mars has stationed to go direct. It's not zooming yet, but soon will be.
* Gather your old ideas about relationships and be willing to throw some out the door as Venus squares Uranus.
* Gather with friends on Mon. 16th. to honor one of America's greats ~Martin Luther King Jr.
* Gather the tatters of your mind to remain serene in review until the 18th, when Mercury turns direct. After this Rx, all planets are in forward motion until April 21, with Mercury turning Rx once again. Watch for speed bumps!
* Gather your tribe to do something a té outré as the Sun enters Aquarius, Fri. 20th. This will be a different Aquarian energy than experienced the past two years.
* Gather in your quiet spirit to plan the coming 28 days under the New Moon, at 1 degree Aquarius, Sat. 21st. Plan to set sail as an iconoclastic, out-of-the- box personality, replete with splendid ideas to share with your tribes!
** Gather up the bunnies to celebrate The Lunar New Year of the Black Water Rabbit.
AND Uranus going direct, Sun. 22nd. Shock and Awe is a viable title every time this great sky god stops to move forward, or backward.
"What's it all about, Alfie?"
Begin the beguine with the marvelous movement of Mars finally out of its unhappy backward confusion and slackery. Your body will begin to feel it. Your mind as well ~as Mars was reversing through Gemini, a sign ruled by Mercury, god of thinking, conversation, and ideas. The year really begins now, especially when we move into the Aquarian New Moon, Saturday, the 21st. Note speed picking up, along with the execution of new ideas, hopefully, mulled over this past month. Your courage and energy rise once again after being held back, so be aware of impulsive 'shoot from the hip moves!'
A brief word about the Venus square to Uranus, not that it is long-lived, but it can bring a 'big exclamation point' into your life over this long weekend, especially within relationships. Venus is so very personal, and Uranus is an impersonal game-changer! We use her energy every time we fall in love, are creative, struggle with our value, calculate finances, or live within any and all relationships. We use his energy to be creative in unique ways, so be more spontaneous in your creative freedom. Cut away the past, and stimulate the brain. This weekend's brief but challenging Venus fisticuff with Uranus is something to be aware of and work with. Feel its stimulation and be excited. You may want to reveal or uncover what lies hidden. You may also desire greater freedom and flexibility, so go have an adventure! This coming week, be aware of impulsivity as you feel the forward momentum.
On Martin Luther King day take a moment to not only bow to his steadfast courage and love but pull that energy into yourself as you know it's what he would most wish for. That is the true meaning within 'legacy.'
Need I write much about Mercury going direct on Wednesday, other than "Hurrah!"? Since it remains in Capricorn, our minds will be ever busy with 'being the CEO of life.  Mercury in this earthy, pragmatic sign accomplishes much, and since it's been stewing backward, hopefully, we are full of new plans to move into the world with greater authenticity, responsibility, and 'leadership credibility.'
The Sun moving into Aquarius gives everyone a desire for more freedom, being unique, and sharing ideas with a greater fellowship. With the ancient ruler, Saturn, moving through the final degrees of Aquarius, we are looking at heavier responsibilities. Saturn, lord of time, regulation, and karma, wants to make sure we acknowledge our deeper responsibilities to Self, especially to being a brave, iconoclastic Aquarian. One of his impersonal, social commitments during Jan. and Feb. is to prod the world toward healing its water and air ailments. He is a strong grassroots leader, representing collective psyches and emotion, and while in Aquarius will push communities to heal their water and air.
The Aquarian New Moon at 1 degree Aquarius reinforces this push of a fresh start for fresh air and water. The first degrees of any sign hold strong vibrations for cutting away anything that stands in your way of manifesting work, or for taking first steps into the unknown. Between now and then, clarify your goals, take steps to be ready for an energetic push amplifying and clarifying new opportunity.
Next week, I shall uncover and reveal the energies of both Uranus stopping to move forward, other than to say- be prepared for surprises, changes, and big ideas! And further information of the Lunar New Year of the Water-and/or Black Rabbit. To entice you further, this rabbity year is in the wood element, despite its 'watery nomenclature.' The rabbit is a symbol of prosperity, peace, and longevity in Chinese culture. Rise up hope! We are ready.
***************************
January 2023 Classes~ Everyone Welcome!
Sat. Jan. 14, 9-10:30 AM ET ~ Vinyasa Flow of twists/binds/release to open bodies to moving on into greater possibility. Class is hybrid, please notify me if you are new and wish a zoom link, or if you plan to come in person: samcatcam@gmail.com. Icloud recordings available. $15.00 USD
Wed. Jan 18, 5:15 pm ET ~ at Laughing Dog Yoga.  Please sign up at www.ldyoga.com if you wish to attend. This is a hybrid, mid-level Vinyasa flow class.
Thurs. Jan 19, 8:30 AM ET~ Core & Stretch-Pilates style. Class is canceled this week, but a new recording will be available on youtube. Check out my channel to take Yoga, Yoga/Dance, or pilates classes any time you feel like it. ttps://www.youtube.com/channel/UC9A14kJKdAmsfU7qg0-HRHQ
For those who missed last Sunday's Astrology Overview for non -Astrologers ~ "COSMIC PLANNING~2023 In the palm of your hand" The recording, with notes is available. $25.00. email: samcatcam@gmail.com
YOUR PRACTICE THIS WEEK: Add extra twists, possibly with binds, to any practice. The body needs to feel the sweet release of letting go 'hold back tension,' which is what we have had since Oct. 30, '22 when Mars went Retrograde. He has not been happy since as he is a forward motion, hard driving warrior that is easily frustrated and upset with stalls, inward motion, or lack of drive. Once you wind around yourself in some form, close your eyes as you release to feel sweetness flow, enhancing forward moves.
BIRTHDAYS THIS WEEK: You birthday celebrants, in the Sun's closing degrees of Capricorn, have been dealt a heavy hand the past two years. Feel strengthened that you are presently preparing to rise from the ashes ~a Phoenix with wings -battered but stronger. Because this year is bringing big changes, do take time to listen to what your heart desires, not your 'to-do list.' Slow it down and let your intuition rise and inspire you. Your ruling planet, Saturn, in the last two months of Aquarius asks you to clean up whatever you've been working on the past two years, and prepare for Saturn's entry into watery Pisces, come March. You will feel a big change to softer, subtle, less demanding, but possibly confusing challenges. Take heart as I know YOU can do anything!