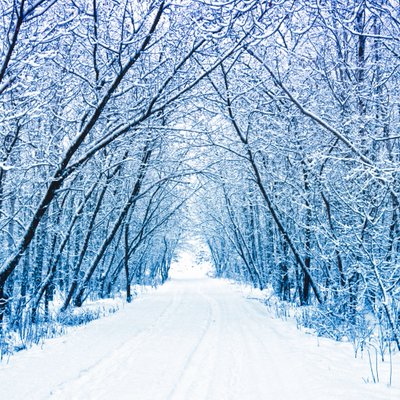 The back of winter might be broken.
The timeless heart might hold salvation.
Old cloth may glitter gold again.
Past love births new.
Deeper we go =where called.
What a great week for manifesting love…for manifesting anything. Let's spend it wisely. What is wiser than the heart?
Under this profoundly Aquarian New Moon, become your most innovative, progressive, and visionary Self. This is not a time to ho-hum-it. It is a time to grow 'en-lightened.' Our choices are creating a different world.
The New Moon sits on the Fixed Star Sador. AND she opens the Chinese New Year of the Metal Ox. AND she leads from the old earth kingdom into the new air kingdom!
Under silent February skies, with the Moon returning to her dark rebirth on the 11th, and the mind in retrograde review, it is a propitious time to turn inward and grow new cloth of gold. With an extreme amount of iconoclastic Aquarian energy displayed through Sun, Mercury, Venus, Jupiter, AND Saturn heating the airy electric air, expect both high road and low road expressions of its quirky energy. Plus we have the added extreme of Uranus, Aquarius' ruler, in Taurus squaring Saturn. This makes for jangled nerves, sudden upsets, and gifts involving multiple 90 degree turns…some of which are exciting and remarkable. Some of which take us down the rabbit hole.
This New Moon is unique in several ways. First, it's uniquely Aquarian. Second it's very fixed which means we can be intractable, stubborn, tenacious and determined. A great thing if it's for a great cause. Not so great if you stand in opposition. Last week, I wrote that the last time we had a similar set up was 1962. The beginning of rebellious hippiedom. (https://dailybreathjournal.com/astro/short-month-tall-demands/) Consider it a seedpod for this vortex of rebellious change, and 'spiritual enlightenment.' It births the Chinese new Year of the Metal Ox, a very Taurus-minded energy of depth, dedication, stubbornness, as well as finances and land management. She sits in the same degree as the Fixed Star Sador of the Astronomical designation Gamma Signi, the third constellation of Cygnus, the swan. Sador is Arabic for breast, or the heart of. Like the Swan, the Gamma Signi have a love of beauty, along with high aspirations. There is a great power in wishing for, and seeing dreams come true if you put effort forward. The V flight formation of geese and swans is also a powerful symbol for Aquarian energy as each body counts, but together they can fly further and faster than when alone. Sador exhibits a lavishness, and if you have a planet at 23 degrees Aquarius, you quest 'a beautiful life.' (From R. Kidston, "Magic of the Stars.")
We are a solo voice in a vast 'V collective' that carries the present light and shadow, with many of these extremes expressed in the Saturn-Uranus square. Remember 'squares' are turning points. We must make hard right turns under this energy. New social orders are rising up out of broken promises. New governments are overtaking old, reformed by past violence. New values seek more spacious alliances. New agendas rise from a dark past with greater consciousness. New Moons seed the coming 28 day cycle. Expect this one to set the world on many new paths. Not without loss, angst, breakdowns or fear. But we are expanding hope along with science, truth instead of lies, and calling in our better angels.
To beautifully design your Valentine, wait until Thursday when Venus conjuncts Jupiter. Love blooms, relationship opportunities rise, optimism and possibly money float your boat. This lovely escapade is followed on Friday with Venus conjunct Mercury. This is the day to write your love poems, and new mental designs,
create your dance, sing the love song. Saturday moves the heart inexorably to Valentine's Day with passions rising, and spirit under-riding the mundane, (Mars sextile Neptune.) Come Sunday, we are copacetic, inspired, optimistic, intuitive and with luck, become our own best Valentine missive. (Mercury conjunct Jupiter)
******
A RITUAL MOMENT: Make valentines, create beauty, be silly, offer yourself flowers, if only cut from a magazine, cook up cookies and dreamy cakes. Be creative, be heart-centric. Spend this Valentine weekend honoring the pleasure of Self, and others that you love.
The PRACTICE: Under the dark and beautiful Aquarian New Moon, let us re-set the heart to hold so much more than we ever thought possible. We shall be Yin, heart-centric, allowing past and present to flow through the body, weaving new cloth of gold. Bring your imagination to the mat, for it is here perception blossoms, and insight takes on greater light. let us dance to old love songs as we wander down new snowy-paths.
BIRTHDAY MARCHING ORDERS: Stop and listen to your inner voice. You may receive downloads of 'new life' insight. This New Moon sets you on a different path, with operating instructions encoded in its dark birth. Pay attention. This is an important birthday! Don't let yourself become 'fixed' or stuck in an idea, or the past, or problematic obstacles. You have a great opportunity to move into new potential, to shift old viewpoints, and be aware of your inner wisdom. Use the hidden energy to keep moving through old landscapes until you arrive at the one 'waiting for you.'
It's a perfect time for a CONSULTATION to review the life you've lived, and the new one you are entering. Contact Samantha Cameron at Samcatcam@gmail.com.
---