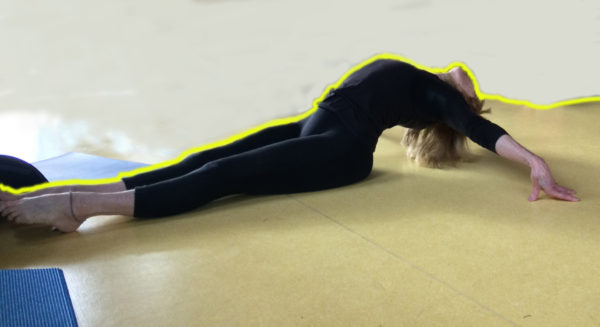 Overview & Intention
Daily Breath yoga School is an interdisciplinary approach to understanding and instructing yoga. it is based on yoga alliance's 200 hour curriculum, and certified by YA. Workshops, offered in modules, are formulated for those who wish to take it to the next level, those needing on-going certifications, as well as 200 hour students. Classes are physically demanding, emotionally supportive, and mentally expansive. The large question students address in this journey is, "Where/who am I in all of this? What is my response, my understanding as I incorporate multiple layers of yoga into my being? Becoming a yoga teacher changes one's life, and the life of those around you. Be prepared to transform, to open to a body/mind/spirit that have been waiting for you.
The Daily Breath Yoga School Offers:
200 Hour RYT Certification
Flexible hours and days available
Small groups, and one on one training
On-Going advanced credits (CEU) available through Yoga Alliance
Maintaining RYT Certification
Techniques for Deepening a Personal Practice
Finding More Purpose and Creating Greater Heart in Your Life
Costs:
$1500 for structure, and required contact hours of 200 hour certification.
$35 for two hour sessions on advanced subject material for deepening the personal Practice.
What to expect of Daily Breath Yoga school
Whether you use the knowledge in the advanced training to become a professional yoga teacher, or to increase personal knowledge, the journey is deeply satisfying and life-affirming. Advanced Practices create a more unique you, one who emerges as a change-agent for self, for loved ones, for the world. The skills you learn integrate with your personal practice, which becomes a source for of innovation, on the mat and off. As the body works with dynamics of flow and structure, understanding the anatomy and physiology of poses, you learn injury prevention and the art of modifying. You gain an understanding of yoga's philosophical underpinnings, and begin working the meta into the physical through meditation, pranayama, chant and mudra. The wisdom in the subtle body becomes more available through working with these layers. Daily Breath Yoga School is available year round, through a variety of teaching modules to suit schedules, and finances. It is a space for serious students, aspiring teachers, and current teachers wishing to deepen their practice, and increase skills. It is a regenerative journey, unlocking potential, increasing wisdom, and compassion.
Technique & Training
Expanded Healing/Wellness ~through knowledge of subtle body practices, and relating the energies of your personal Astrological chart to these practices.  Within the study of anatomy, we explore the metaphysics of: chakras, meridians, prana vayus (energy channels), the Five Elements (the building blocks of nature), and Ayurvedic Doshas (harmonizing the body to nature).
Alignment. Theory and practice of physical, emotional, mental intention of standing poses, inversions, seated poses, twists, arm balances, back bends, stabilization poses, forward folds, hip openers, and supine poses.
Assisting. Learn skilled, compassionate hands on/hands off techniques to guide and support. hone your eyes to see the integrity of alignment and learn to recognize emotional need.
Choreography. The art of linking pose to pose, sequencing poses within anatomical families, and building class structures according to seasonal need and ayurvedic balance.
Teaching Methodology. Create an effective toolbox for designing classes. learn to make informed structures through observation, analysis, journaling and feedback.
Anatomy & Physiology. Comprehend and be able to safely perform and instruct simple to difficult poses, understand the physiology of fulcrums, injury prevention, and choice of alternate poses.
Yoga as Therapy. Understand basic injuries with attention to feet, knees, hips, and back working with poses through meridian lines, and marma points of energy.
Yoga-Gifts. Learn how Mudra, chant, meditation, and breath/pranayama unite and weave the physical, mental and emotional bodies into a coherent whole.
The Business. Practical understanding of the economics and business requirements of instructing yoga: insurance, marketing, certifications, business ethics.
Journaling. Part of the 200 hour requirement is to maintain a journal of your practice, of the classes attended, observed and taught. You learn to become your greatest teacher.  You honor listening to your body, and feelings to bring intuitive insight onto the mat.
If interested, contact Samantha at: samcatcam@gmail.com