Astrology and Yoga of Transformation
TALLY OF THE TWELTH MONTH Nov. 30- Dec. 7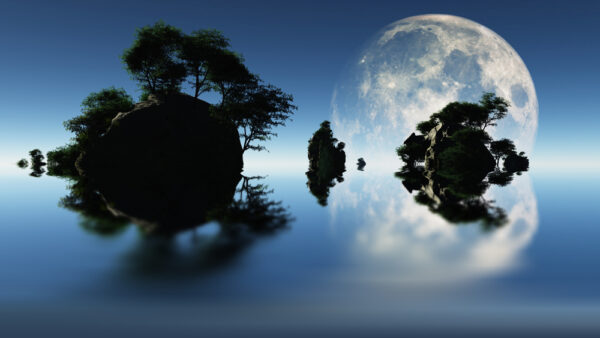 Islands of the future in the sea of the past
THEMES
What have we learned in 2020? How far have we come? Has consciousness expanded? Where are we? Where are we going? How do we get there? Intensity prevails, and rises, asking us over and over to choose the high road, the higher frequency, a wider bandwidth.
Under today's Eclipse there is greater possibility for expanded consciousness, intuitive insight, and an enlightened sensibility as well as the usual emotional pull that comes with any Full Moon. Because the Eclipse aligns with the fixed star, Aldebaran, one of the four royal stars of 'the guardians of the galaxy,' you may feel more willful, and determined, as well as unsettled.
At the Winter Solstice, Dec. 21, as the Sun enters Capricorn, and light begins to supersede dark, we have a 20 year event of Jupiter joining Saturn at 00 Aquarius. This is called 'The Great Conjunction.' Signature of a new beginning, in an air sign, related to communication, freedom, equality, and future thinking. More on this next week, but to give you an intimation of its magnitude: For the last 200 years this conjunction has been in earth signs, (other than one cycle in 1980-81.) The Grand Conjunction was last in Aquarius as the Dark Ages moved toward the Renaissance in 1405. May I suggest, preparing your Solstice dreams and Aquarian visions NOW.
THE STORY
We began 2020 with the Saturn/Pluto message to wake up, muscle up for deconstruction, stand up to corruption, and take part in the old order collapsing. Throughout the year we have seen secrets come to light, people in rebellion against overpowering government regulations around the world, along with the virus ramping up. We close 2020 having fought well, or having put our head in the sand, or being at wits end with the confusion, and corruption….but now, what sort of closure do you wish to create on one, if not the most constellated year in your life? The importance of December cannot be stressed enough. The experiences and difficulties we have moved through have brought us to the brink of the Age of Aquarius.
If life hasn't changed enough, we are in for a last month of more, as once again we are in 'Eclipse Season. ' Under the 'electro-magnetic' beams of today's Eclipse at 8 degrees Gemini/Sagittarius, expect big American events because the Eclipse degree is very close to the Ascendant of the chart of the US of A, at 12 degrees Sagittarius. Any lunar Eclipse reveals hidden information as disclosures are unearthed, along with 'ahaaa's' of greater understanding that offer enlightenment. Often a crises comes to a head, along with, possible loss, or completion of an issue. Because the fixed star, Aldebaran, is involved, our endeavors may have extra protection as Aldebaran pulls in Archangel Michael. Beware, justice is swift if we cross ethical lines. The potent 'clearing out' of the Eclipse process can have a 1-6 month orb of influence, depending if it hits a personal planet by degree. Buckle up and enjoy the ride!
As I wrote last week, we now have nine of the 10 planets in forward motion, so you are feeling a speed increase, which only grows. December is not only fast, but furious as it sails in under Neptunian confusion from the Station on the 28th. Today's Eclipse only expands the confusion, emotional re-set, and social chaos. This is followed by Saturn becoming anaretic (in the final degree of a sign,) from the 7- 17th..  A planet in closing degrees usually brings up the shadow side of the sign. It's like it's pushed to behave badly, often out of fear. Saturn and Capricorn's shadow material is about the abuse of power, and/ or political roadblocks of desperation to stay in control. We may see stronger regulation, and laws imposed suddenly. To this end, the Trump administration is quietly executing every condemned prisoner they possibly can. A tragic, but perfect example of Saturn's shadow on display at 29 degrees of Capricorn.
There are several other important Astrological events this month, but one of the most potent is the third alignment of Jupiter-Pluto on the 12th. The first alignment was April 4, the second, June 29. During both these time-frames we had new information about Covid, and were dealing with greater crises points on its spread. This third and last alignment should be no different. Hopefully, we have good news about vaccines, as well as horrific numbers of sick and dying. It's not only news of the virus, but personally, and socially we are dealing with it, or not. This third alignment is notable as it is in the same degree of the Saturn Pluto conjunction that began the year, which was a 2020 template, if you will.
In next week's newsletter, I will write about the second Eclipse on the 14th of December….more shock and awe of higher consciousness on it's way, as it is very close to the Galactic Center, at 27 Sagittarius, AND it involves the nodes, signatures leading into the future, while activating the past. And asking what is true and what is not true. I will also go into more depth about the 'Shift of the Ages' at the Winter Solstice. It's all quite ginormous. It's very important to visualize what you want. Listen to your intuition, and plan from the heart for the dream to manifest. Begin strategy for new Aquarian possibilities. Yes, it is an intense month, but it also offers surprising openings and opportunity. Believe in your ability to roll out a future of greater integrity and compassion.
****
A RITUAL MOMENT: Make a talisman to remind you that you're in charge of your life. As you create it, place your feelings of power, control, boundaries, and leadership into whatever you choose to make. Perhaps it is an object you already have, and you use your imagination to align it with your power. When you feel powerless, take it in your hand and remind yourself, no one can take your power away unless you let them.
YOUR PRACTICE: How alive do you wish to be? How much energy are you willing to spend on your Practice? How seriously do you want to connect it to your life? What emotional leaps are available to you on the mat? Let's find out. Let's trip the light fantastic of imagination, physicality, 'Emotional Intelligence', and fine-tuned structures to see what emerges. Let's get excited about what we know, and what we don't know; What we can do, and what we are willing to try. This first week of an extraordinary December, let's explore.
BIRTHDAY MARCHING ORDERS: With the Full Moon Eclipse as your year's guide, your emotions are high, as is your resolute independence and courage. Expect large shifts, and turning points this year especially around your ideas, communication, and philosophy. As the Eclipse aligns with the fixed star Aldebaran, your will, and determination are fortified, along with a sense of being protected. But be aware of shortcuts, or unethical maneuvering. When working under fixed stars, downfalls can be swift. Use the inherent powers embedded in this birthday to lift you upward in big steps.
 t's a perfect time for an Astrological Consultation to review the life you've lived, and the new one you are entering. Contact samantha cameron at Samcatcam@gmail.com
CLASS SCHEDULE FIRST WEEK OF DECEMBER
DEC. 2, Wed. 5:15pm EDT, All Levels Zoom class at Laughing Dog Yoga –Vinyasa with a creative twist. www.ldyoga.com  Sign up at the website before class!
DEC 3, Thursday, 8:30-9:30 AM EDT–Zoom Pilates- Core & Stretch, all levels.                   Email Samcatcam@gmail.com for Zoom invite. 
DEC. 5, Saturday, 9-10:30 AM, EDT Zoom, Intermediate Vinyasa Flow. Expect a creative, shape-shifting class. Email Samcatcam@gmail.com for Zoom invite.
YOU TUBE YOGA & PILATES CLASSES at SAMANTHA CAMERON-SHAKTI YOGA DANCES IN CLASS PLAYLIST   Participate new postings and please post a message!
Your Thanksgiving Gift:   "Flowing From Grace" is a short, sweet Yoga moment for Every Body, beginner to advanced, wishing to slow down, open the heart, listen to stillness, and invite Grace to partner their practice. https://youtu.be/t5BqZ2A7RbQ Thank you for posting a comment!
If you don't wish to practice alone, join one of my many Yoga, Pilates, or shaktidance Classes, ranging from 15 to 90 minutes; from all-level to adv. If you enjoy, please post a message. Thank you!       Whatever your Practice, make it yours. I'm happy to guide, but listen to your body. Grow strong in bone and