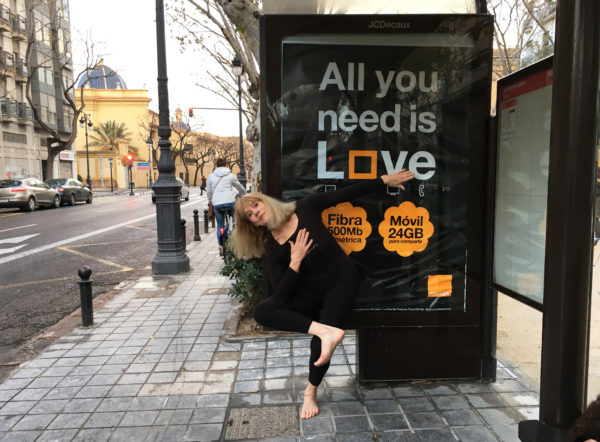 What do you seek in a Yoga Instructor? What do you need?
What nurtures your Practice? Your heart?                                                                                              How do you connect and listen to your intuitive Self?
How do you experience healing, and transformation?
Why Personal Yoga?
Personal Yoga  is tailored to the specific needs of your body. It opens doors for the body to know    itself differently.  It affects the Self seeking emotional, mental, spiritual wholeness & well-being.  When  all you need is love, how do you create it within?
Gift Certificates are a thoughtful, very personal way to say, "I care about you!"  Available for any and all of the following:
Injury prevention with subtle regenerative work through Pranayama & alignment.
Yoga is a profound tool to re-align & re-configure old habit patterns that create stress, and dis-ease in the body.  It can assist in speeding the healing of injuries. It can change the way we view and use each day, and with dedication, offers transformational stepping stones to becoming greater than we knew.
Beginners Orientation
Don't feel ready to enter a class?  A perfect start to begin forming your personal Practice, one that supports and nurtures your body, it's strengths & limitations.  Alignment and connection assist the body to  breathe through the poses, opening to greater possibilities, physically, and mentally. It's your opportunity to ask questions, to learn more about how your body operates, what your concerns are and how to meet them. These basics build a solid structure you come back to time and again, and you enter any class feeling comfortable.
Corporate Classes
Reduce stress, increase your productivity. focus and energize over-amped bodies. On-going instruction available during lunch hour or after work, or One Time special events such as:
Partnering work is great fun, brings people together, teaches trust and empathy.
Desk Yoga teaches a 15 minute relaxation technique, using breath & stretch. Special attention to necks, eye strain, wrists/carpel tunnel, and headaches.
Sports Specific
Want your game to improve? Looking for increased flexibility & strength, while decreasing injuries? Learn tools of focusing your 'game plan.' challenge and answer your body's needs and special requirements to be at top performance levels. Balancing tools for golfers, runners, bikers, tennis hot shots, even gardeners.
Yoga for Weight Loss & depression
Learn to boost metabolism and become mindful of eating patterns. Learn what triggers depressive states and how to head them off, & lessen intensity. Integrating and nurturing mind/body consciousness heals a myriad of ills. Ayurveda and Astrology, along with Yoga Asana, offer extended tools for self-knowledge & healing.
Restorative Session
A slow, gentle session teaching easy poses of self care, with neck, shoulder, & hand massage. a gift to yourself, or another, a haven from office stress, injury, or depletion. Restorative: protects against burn-out, offering refuge within by integrating new thought-paths for finding your healing center.

Injury Care: Whatever pain, illness, or injury you deal with, chronic or sudden, Yoga provides many fabulous approaches. Once injuries are healed, Yoga provides a path to staying fit without injury.
Yoga Parties
Whether for kids or grown ups, Yoga can be an unusual event for boosting party participation & pleasure. Partner work, group circles, and animal poses are explorations of shared exhilarating fun.

5 to 10 pack series
A committed series opens the body to receive Yoga's physical & mindful benefits at deeper levels. Greater attention is paid to your specific needs. Whether beginning or advanced, Increase consistency, understanding, and agility. Price reduction off single session.
Group Classes at Home or community spaces in Condos
Gather personal friends to create a warm & wonderful shared experience at whatever level, or focus you wish.