Astrology and Yoga of Transformation
HOT TIME IN THE OLD TOWN! August 4-11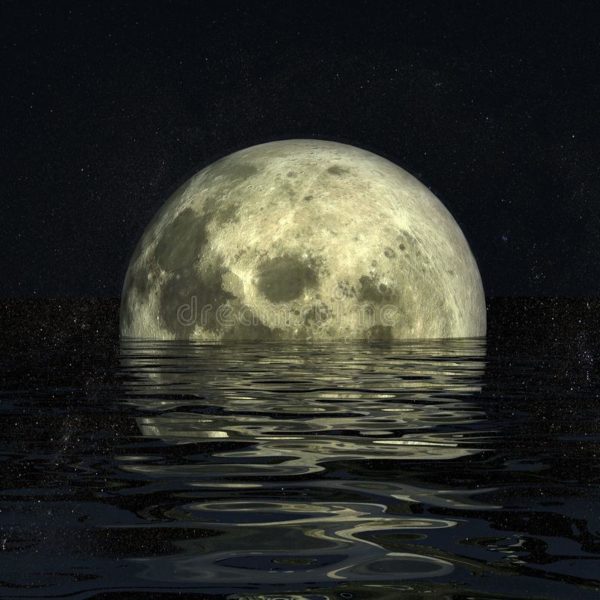 THEMES
This Full Moon -Week needs balance between being the star/Leo, and being connected as 'everyman'/Aquarius. Refine polarities between play and preparation. Visualize the 'scales' holding what was known, and stable, to what is now mysteriously shape-shifting.
The Great Awakener, Uranus, 'T –bones' the Full Moon as a "Wakey-Wakey" exclamation point! Pushing and shoving the fixity and stubbornness inherent in a Leo-Aquarius signature. Expect the unexpected. if you are resisting change-Don't! In a rut? Leap now. If you wish to embrace something new-DO!
The Full Moon challenges us to hold ourselves sacred against lesser forces. Don't let future fears, or fury at our leaders steal your presence, or your present. Don't give others an opportunity to own your emotional life. We are slowly ascending a staircase to graduate into a higher vibration. It ain't easy, or fast, but we will win.
THE STORY
August opened her sizzling summer doors to the heat of anger and rebellion, along with a scorched earth. A large part of this lies at the feet of Mars, as he comes closer to earth, preparing to Retrograde Sept. 9. Mars is notorious for heat waves, as well as fury in rebellion whenever he comes into earthly radius. The good side of Mars is self-motivated, committed, and passionate, especially while travelling through his home town of Aires. Take advantage of the high road during his heat wave. Mars tests, and provokes the over powering intentions of the planetary 'big boys' –Jupiter, Saturn, and Pluto. Is there abuse of power? Who's in charge? What can be done about it? For the coming 6 months, Mars powers through Aires. This is an extra long time period which could be Universal Source offering motivation to support the exploration, and regeneration of ideas and actions to be taken. This is a lesson-planning time to grow awareness regarding: response VS reaction, patience VS speed, courage and fear. Observe how actions always speak louder than words.
As we move out from under the Full Moon beams, take with you the best of a Leo Sun to be more creative, playful, and individualistic. Move to the Aquarian Moon-Beams of embracing diverse humanity as kindred spirits. Enjoy teamwork. Expand future-thinking awareness. This is a time when out of the box thinking could offer a first prize. Be your best eccentric-Self. I can promise that with the God of Change and chaos drop-kicking the Full Moon, we shall have shock and awe a plenty. And this is just the beginning of all that shocking awe as Uranus, like Mars, is slowing down to standstill and turn Retrograde Aug. 15. I promise you many mavericks ignoring rules, along with scientific breakthroughs. Uranus is a game changer, seemingly random, but often great ideas arise out of a heightened intuition. We are more open to being 'Woke.' Stay awake to observe new journeys unfolding, different directions being taken.                                                                                                                                        Sending love on eccentric moonbeams! Samantha
*****
BIRTHDAY MARCHING ORDERS: "This week's birthdays are in a process of enormous transformation. Like you need me to tell you this." Every birthday this year now begins with this sentence….     The Full Moon promises a year of working and re-working relationships, especially partnerships. As an individualistic Leo you are working the balancing act of your unique Self and your desire to partner well. Clearly, this is a year of big changes for you! Some are out of left field, but others lift you up from your dreams and wishes. So dream big! Get clear about who and what you will take with you into the new life, which may begin to emerge in the spring of 2021. Many opportunities await you, therefore prioritize and take time to re-structure habits and thought process.
It's a perfect time for an Astrological Consultation to review the life you've lived, and the new one you are entering. Contact samantha cameron at Samcatcam@gmail.com
YOUR PRACTICE: Because of your dedication to the Practice, I've decided to 'sweeten' the experience, as we all need more sugar in our soul these days. In your weekly Zoom invite will be funny videos, laughter, song and poetry. With Mars pushing us, Uranus shocking us, and the 'big boys' pushing back, we need to stop, smell the roses, break into dance, and laugh with one another, albeit in the ethers. Strongman Mars is only growing stronger, therefore we need to use excess physical fire to re-direct rather than blow. Let's continue moving slow and deep to agilely align. Don't let someone else's cranky style rule youir practice. Enter that magic carpet mat with quiet joy and a dedication to confront yourself with kindness and care as you step it up.
ZOOM SCHEDULE:
Aug. 5, Wed. 5:15pm EDT, Laughing Dog Yoga. All Levels Vinyasa -with a creative twist.
You must go to their website ahead of time; www.ldyoga.com  for information on how to join & pay.
 Aug. 6 Thursday, 8:30-9:30 AM EDT/14:00H –Zoom Pilates- Core & Stretch                                  Email for invite. Samcatcam@gmail.com
Aug. 8, Saturday, 9-10:30 AM, EDT/13:00 H ES-FR Zoom All-Levels Yoga.   Email Samcatcam@gmail.com for invite.
My class fees are $15.00, unless you are out of work. Donate, or come free. If you wish to attend, or have friends who do, use zoom links, or email samcatcam@gmail.com                     1. Zelle: Samantha Cameron, samcatcam@gmail.com    2. Venmo: samantha cameron, Or samcatcam 3. Paypal  Samantha Cameron, Samcatcam@gmail.com   
"I have taken Samantha's yoga classes and have also had my chart read by her. She is an absolute magical and mystical teacher. I highly recommend her. And her Astrology lecture in Jan. 2020 has been spot on!" Nicole Losurdo
For those who missed, but would like recordings of the ASTROLOGY LECTURE-2020 ENDGAME, email: Samcatcam@gmail.com
YOU TUBE CLASSES: Samantha Cameron/Shakti Yoga Dances   'In Class' Channel                              
If you don't wish to practice alone, go to my You Tube channel, Samantha Cameron Shakti Yoga Dances, and find a class. (see below) Then let me know how you like it. Thank you!
Postings
½ Hour " Core Crusher" A short burst of power moves to kick off a perfect day.
 The Power of Shakti-Your weekly Yoga with Samantha Cameron, from 5-09-2020 https://youtu.be/aKXhlh4J2As
"Sacred Space" ~ 30 minute class: a ritual or renewal https://youtu.be/EjhEeE0Ztso
"Core Jamm," 60 minutes pilates, https://youtu.be/MRs4fHK0wi4
Strengthen abdominals while stretching the spine AND soothing the 'fight or flight' Vagus nerve. In times of stress, it's lovely to care for self on multiple levels, in a short time span. After class you feel uplifted, centered, and stronger.
"Just how strong and open-hearted do you wish to be?" 75 minutes All Levels Yoga https://youtu.be/XLi3SdfY_Fs
"Spinal Tap", One Hour of Core & Stretch, 6-2-20, https://youtu.be/KIYTsoe2eWI
Pilates-One Hour 4-16-20 https://youtu.be/tY6Jlgcl44Q
"New Moon Practice", 75 minute All Levels Yoga, 5-22-20 https://youtu.be/v6CkVLK6wmk
"Sat. Yoga", 75 minute All Levels Yoga, 4-11-20. https://youtu.be/XXmTV8LiN_c
Awesome Day Tutorials feature short movement specific classes.
Whatever your Practice, choose to make it yours. Listen to your body. Grow strong in bone, and honor, flexible in muscle and grace!
Panis Angelicus – At shaktidances.com, & You Tube Channel- Samantha Cameron/Shakti Yoga Dances, https://www.youtube.com/watch?v=uhWdzk8SVLg&list=PLRasxcbWnUtnWzuIPyxX8sGP6gTR4FNix. When practicing the dance, feel your emotional body being fed and watered.