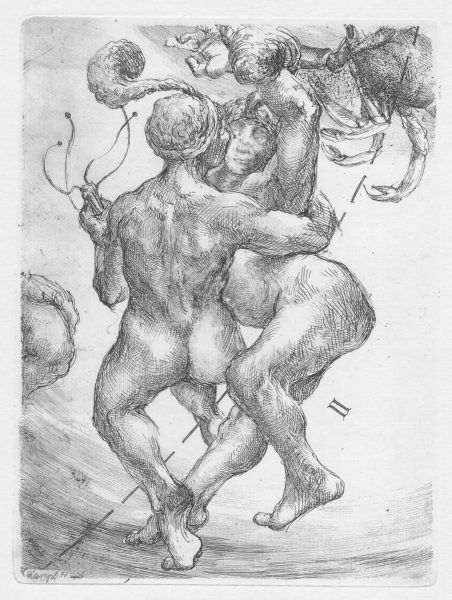 THE WEEK'S THEMES
The world struggles to re-align as it continues major structural changes. Personally, the focus continue on relationships.
As the fabric of society is rent, we move toward a sense of power by taking small stands to articulate and do what is right.
Listen to spirit. Let it be the arbiter what you choose to hear, and who you choose to follow. Call in the transpersonal to grow personally.
THE STORYBOARD
With Mars in energetic connection to Pluto and Saturn, the three bad boys of the zodiac are armed and dangerous. You may be dodging someone's ire, or have a great deal of your own to express. Between the 5th and 8th relationships may be particularly challenged because the masculine, assertive, factor wields a dominating cudgel, and we may all find ourselves shouting from the bully-pulpit. Or… we can stand still, examine the force field, and use the power toward accomplishing a difficult task. This is probably not the immediate go-to choice. But you're transforming, right? Have at it!
There is a continuing Venus emphasis, offering opportunity to question relationship-structures. The most important aspect is the partnering we have with self, particularly with our 'self value.' Since Venus also rules the money we earn, this relationship is particularly potent. Struggling with a world that is disappearing in moment to moment combat, our feelings about self worth, our relationship with spirit, heart and soul take on greater meaning and importance. An ability to honor self, be in concert with personal desires, and serve others will shift the fabric of society. This is the Venus that is powerfully emerging within and without.
On the 19th Neptune is stationing to go retrograde. This week she is slowing down to that stop, which makes her vibrations easily felt. Other-worldly themes of spirit, and the unseen grow prominent. Be aware of feeling lost, and tired, or being an escape artist, especially during these 2-3 weeks of 'station time.' We tend to turn away from the practical and pragmatic. We may find ourselves confused about power conflicts. Turn to the arts, be creative, sit in silence. Take time for the mists of confusion to clear, step back, and wait on the will of heaven.
***
THE PRACTICE THIS WEEK:   Self mastery is part of this week's vibration. Yoga can take us toward that mastery, having nothing to do with how well we execute asanas. The true self mastery within yoga is in creating the relationship with self. With the week's intense masculine/yang powers, counter-balanced by Venus striving to connect from heart-blood, and Neptune's illusive siren song of mystery, you may feel overwhelmed. Moving through asanas, balance and flow in support of all parts within. Or you can go straight to savasana.
THIS WEEK'S BIRTHDAYS: Your relationship with your many selves is going to bring you greater value this year. Let go of expectations and attachments so that you can step into a new format, a stronger self -expression. You have power to burn. Be careful how you burn it, and who you offer it to. Spend time with the voice you trust, letting chatter die away. All the voices within are celebrating your stylish warrior impulses! Self mastery ain't easy, but it surely is something fine to celebrate.
Astrological Consultations:   It's always a good time to look at one's life from an objective, non-judgmental point of view. Especially when the dust flies and the future looks unfamiliar. If you are asking, "What is my genius, and how do I wish to use it?  How can I move deeply into my healing? When do I make moves for success?"  Then let us swim in your life together, in wonderful discovery.  Email  samcatcam@gmail.com
EVENTS & SCHEDULING
Wed. June 4, 8:30 am -Pilates Mat. The Studio at one Edson rd, Natick
 Wed. june 6, 5:15pm –All levels, & 7 pm- level II/III, Laughing Dog, Wellesley, MA
Wed. June 6, 9-1:30 pm- Advanced Techniques, The studio at One Edson, Natick. This seminar explores arm balances, with added layers of anatomy, alignment, Pranayama and bandhas. It is an opportunity to break boundaries, to teach and share knowledge. RSVP-samcatcam@gmail.com
Advanced Techniques is for those seeking a 200- hour YA certification, or bodies simply interested in expanding their skills and knowledge, these seminars are aligned to encourage deeper understanding and wisdom of the Practice.

 Sat. June 9 . 8:30, level II-III, and 10:00 am- Classes cancelled until next Sat. June 16. RSVP please Email  samcatcam@gmail.com