"The life you have led doesn't need to be the only life you'll have." Anna Quindlen
A watery, emotional Full Moon leads into the Fall Equinox in the northern hemisphere. As we prepare to formally leave summer and quarter-turn toward the next three months, this Pisces/Virgo lunation lights the Equinox threshold, asking we heal the polarity of heart & soul/ mind & matter. With both Moon and Sun at ending degrees of Pisces/Virgo, the energies push us to move on into the next thing, AND to deal with present oppositional energies. The Pisces Moon embraces our inner journey, the desires of spirit, peace and creativity. It dissolves, releases, and deals with loss and confusion. The needs of a Pisces Moon are met more by gestalt, or wholeness, while the Virgo Sun analyzes, discerns, and prefers perfection. They both ask for a spiritual journey; Virgo through service, and Pisces through unity and interconnectedness. You see the difficulty, and the magnificence lying within their face-off, if we can but be magical alchemists!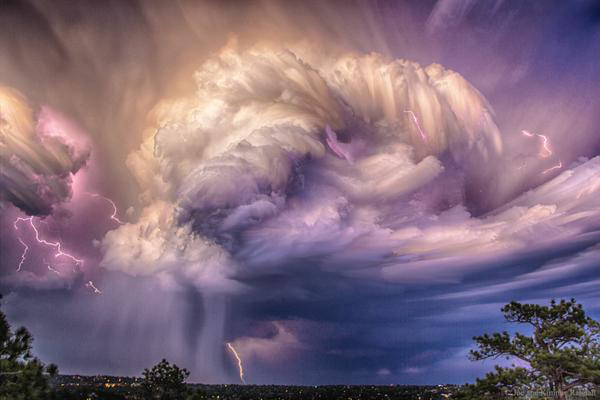 Pisces watery confluence rules, and directs from the lymphatic system, an essential protector of the immune system. Pisces prefers a wholistic, or inclusive approach to medicine, often turning to inclusive healing modalities, while Virgo rules the intestines, deciding what is absorbed and/or eliminated, and more often preferring the science of western medicine. With the gut producing almost all our serotonin, regulating mood, sleep and appetite, the gut becomes one of our 'three brains;' head, heart, gut. When we are lucky, they work together. What makes this luck more likely is listening to the whole body. Louis Pasteur, and two of his foremost contemporaries, viewed the body as an ecosystem, and therefore thought that balance and interconnectedness the best healing approach. (This information is thanks to Astrologer, Stephanie Austin.)
Neptune, Pisces' ruler, embracing her beautiful Moon, insists we honor our intuition before setting sail again. With most (over 95%) of our universe out beyond the five senses, pay greater attention to listening to what cannot be heard and visualizing what is yet unseen. Synchronicity, and flashes of insight are gifts not to be ignored at this time. They come as messengers to expand understanding, the "ahaaaa" of how best to move into fall. These moments are not 'shoulds', rather they are invitations to feel, hear and perceive life with greater awe and gratitude, extending our shelf life with better 'branding.'
This might be one of the most transformative Full Moons of '21, especially if you invite the dance to move from your heart to your toes, reaching for others to join you. The energy of this lunation leads directly into the Fall Equinox, which always asks we stop for ritual, to release and reset. One of the reasons ritual is important during the four great crossing or quadrants of each year, is that the electromagnetic field is disturbed for about 72 hours before and after each Equinox and Solstice. This disturbance allows more cosmic rays to enter earth's atmosphere, affecting consciousness, and nervous systems. Many of you know that the Yoga Tribe gathered to participate in yearly ceremonies to welcome the seasons. We shall again, but in the meantime, create your own moment of ceremony and ritual. (Use the guide below, with a thank you to Virginia Palmer.)
This week's other great news is on Sept. 25-26, Mercury begins is third and last Retrograde of 2021. This one will focus, and possibly place 'a burden' on relationships as Mercury begins and ends its turn-around journey in Libra, sign of the scales, of balancing self with other, of strategy, and equality. We are already in Mercury's storm of turning around. Prepare now to make sure your technology is backed up, your clarity and kindness well oiled, your strategies defined, yet open to inner inspiration. The three weeks of 'communication re-style,' until Oct. 18, can take a lesson from the Full Moon. Make extra time to listen, integrate, and intuit., especially as Mercury trines Jupiter, signature of a wider mental bandwidth ~especially while in Aquarius. Their alliance offers a wonderful opportunity to dialogue from inner sensibilities that synthesize bigger perspectives. The only danger of Jupiter's connection to Mercury is it can all too easily make liars of us. Pay greater attention to weeding truth from chaff. Joyously brainstorm, but pay attention to boundaries.
When Mercury Retrogrades, it makes a grand total of five planets retrograde! That's half the firmament going 'backward'. All this retrogradation has been frustrating as we have had to re-do, re-set, re-learn on so many levels. One by one, most go direct through October. Knowing we are on the verge of a giant leap forward come November, let's take this last opportunity to review, reset and re-re-re-re before shooting out of the cannon when marching orders will be in better view. With hope, I offer the idea that during this communication and idea re-set period, we build ways and means to speak with care to one another, especially those we don't agree with. If we can heal our broken society in some small way, with delicate spoken or unspoken gestures of greater good, then we win.
"Dwell in possibility." Emily Dickinson
*********
ASTROLOGICAL CONSULTATION: What do you need, and how can you create it? What keeps you from moving forward? What practical steps and timing elude you? Need support in discovering golden nuggets within that you can seed in the world? So many questions, so much to discover during an Astrological Consultation. Email samcatcam@gmail to book an appointment with Samantha Cameron. Go here. https://dailybreathjournal.com/astro/astrology/

YOUR PRACTICE: We are a té tired from morphing into yet another shape~while all this time I believed a was a good shape-shifter. But with new rules, different protocol, tech tips creating crazy-ier, we need 'home ground' in the worst way. As the Full Moon world whirls around us, our Practice is to create home ground, spend time in balance and stillness, listen to our body-needs while accommodating the Yang energies of any Full Moon. Let's fluff our tail feathers and expand muscle so that when things fall apart, and/or disintegrate we find gifts in the loss to begin again-ever better than before
BIRTHDAYS THIS WEEK: All birthdays carry some energies off the potent Full Moon polarities of working with Pisces & Virgo. Your wonderful birthday work is to mesh, align, synthesize and coerce their divergent forces into a more abundant whole. Do the Equinox ritual -below, listen to your guides, give yourself quiet time to integrate and re-design the path ahead. I hope you have wonderful synchronicities and 'ahaaaa' moments of revelation!
RITUAL: See Below. Start Today!
SHAKTI YOGA DANCE VIRTUAL
TEACHER-TRAINING
BEGINS OCT. 17th
Seeking inspiration?
Yearning transformational creativity?
Discover alchemical power in union of dance & Yoga
Train with an international Shakti Sisterhood.
Contact Samantha Cameron: samcatcam@gmail.com
shaktidances.com~or https://dailybreathjournal.com/event-directory/ overview of training & registration
EQUINOX RITUAL
WE WELCOME THE DARKNESS BY SHINNING OUR LIGHT. MAY THIS NIGHT BE ONE OF HEART-SANGHA; WITH SOUL-SELF, WITH ONE ANOTHER, AND WITH THE EARTH. I ASK YOU TO COME IN CELEBRATION OF BODY, MIND AND SPIRIT AS A FORCE FOR CHANGE, AS AN ENERGY OF TRANSFORMATION. DO YOU SO ACCEPT?"
7 Day Cycle of Equinox & Solstice Rituals
1ST Day: Releasing Old Patterns
2nd Day: Releasing Old Emotions
3rd Day: Releasing Old Problems
Day of Solstice/Equinox: New Energy, Ideas, Directions for
 current or new projects                                      
5th Day: State or re-state Personal and Global Dreams
6th Day: Dreams and Expectations for the next 3 months
7th Day: On-going processes of Self-Realization
During the first phase write out 2-3 items to release for the each day and tear up the papers upon completion of intention process.
Write out 2-4 items for manifestation the Solstice and for each of the following three days.
Meditate on what you Desire to Manifest. Keep these papers in a sacred place for the next 3 months until the cycle begins again.
WE HAVE COME IN THE POWER OF LIGHT
WE HOLD OURSELVES IN THE MERCY OF LIGHT
For it FILLS US WITH HEALING AND GRACE
WHAT WE INTEND TO BE HOLY FROM THIS HOUR,
SO BE IT
#AstroIntelligence#PlanetaryPlans#MindBodyCare#YogaHeart#dancespirit#creativePractice#energyguide#teachertraining#shaktilove#virtualcommunity#dancethemat#sharedjoy#mindbodyemotion$lovelife#experiencedwisdom#shaktidances#dailybreathjournal#shaktipower